Self-Published Romance and Erotica: Kristen Proby On How To Find The Good Ones
Wed, 11/20/2013 - 3:28pm — admin
The December issue of RT Book Reviews featured a letter from reader Karen Ancell, who was frustrated with her experiences in trying to find good — and even great — self-published romance and erotica.
I'm a self-published author myself — although not in either romance or erotica — and the email from Ms. Ancell inspired me to go out and ask some other self-published authors what makes a good self-published book, as well as how to find these standouts.
The first of this three-part series featured popular self-published authors Penny Watson  and Kit Rocha.
In this second part, reviewer- (she's nominated for a 2013 Reviewers's Choice Award!) and fan-favorite author Kristen Proby talks about switching between the worlds of self and traditional publishing. She also provides more tips for finding the great stuff in self-published romance and erotica.
***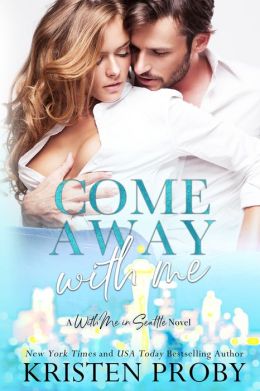 What brought you to self-publishing, and how do you determine which projects should go which route? 
I came into self-publishing last year. Honestly, I didn't even know that self-publishing was an option until then. I have written romance novels for more than a decade, and spent some time sending queries to agents and editors many years ago. When I learned about the indie world through a friend, I immediately knew this was something I had to explore further. Upon publishing my first book, Come Away With Me, last November, I was approached by my agent, and she and I came up with the idea of selling a fresh trilogy to one of the traditional publishers.
What do you think is available with self-publishing romance and erotica that stands out from what the Big Five/Six, and even some of the digital-only and digital-first publishers, bring to the table?
As a self-publisher, I have all of the control. I choose everything from the cover to the story line to how it's marketed, and I think there is a lot to be said for that freedom. Many self-published books have become extremely popular, but would never have been picked up by a traditional publisher. Perhaps it's the author's knowledge that he or she can say or do whatever they see fit, without being censored by their editor. I do know that publishers only have so much money to go around to pay authors, and self-publishing gives everyone the opportunity to get their work out there for readers to enjoy.
How do you recommend readers find good, well edited self-published books?
I recommend reading reviews, getting recommendations from blogs and friends, etc.
How true do you find the stereotype that self-published books are "not ready for prime time"? What's the best way authors can combat this stereotype and get their work recognized for quality?
As wonderful as self-publishing is, it's true that just because everyone CAN publish on their own, it doesn't mean they SHOULD. I do think that many authors click that publish button before the book is ready. I think that for any author to be taken seriously, they should do their homework. Use an editor to make sure their manuscript looks as professional as possible. Get feedback from readers who read a lot and are willing to take a chance on your book. Ask a lot of questions. This industry is thrilling and rewarding, but it's also competitive and difficult. Releasing a book with plot holes and poor editing will kill your career before it really begins.
Do you think that editing issues, seen not only in self-published works but those picked up by bigger publishers and left uncorrected, have changed the view of romance/erotica for the average reader? 
I think that authors who release work that isn't professional makes the industry as a whole look bad. Typos are going to happen. They even happen in traditionally published books. But every author should strive to publish their work in the best possible condition.
However, I think on the whole, indie publishing has helped the romance/erotica genre immensely. New readers are picking up books every single day and they are consuming these books voraciously. I think it's great for the industry.
Stay tuned for part 3, where self-pub authors share their reading recommendations!