Self-Published Romance and Erotica: Titles Self-Pub Authors Recommend
Thu, 12/05/2013 - 12:41pm — admin
Reader Karen Ancell really deserves a thank you for the email she sent that appeared in RT's December. Had it not been for her frustration with the self-published romance and erotica she was finding, the inspiration for this series might never have existed.
The first part of this series featured popular self-published authors Penny Watson and Kit Rocha. And then in part two, I featured hybrid author Kristen Proby.
For part three, I realized telling you how to find great self-published romance and erotica wasn't enough; readers would need a place to start and recommendations they could trust. I'm a self-published author, but I'll admit I've been remiss in finding self-published romance and erotica on my own; most of the books I read in these genres are the ones I review for RT. So who better to ask for recommendations than the authors themselves?
Both the authors interviewed for this series as well as several romance and erotica authors gave us their favorites, listed below. Check them out and be sure to let us know if you add some self-published books to your "must read" lists!
***
Penny Watson:
Here are some of my favorites!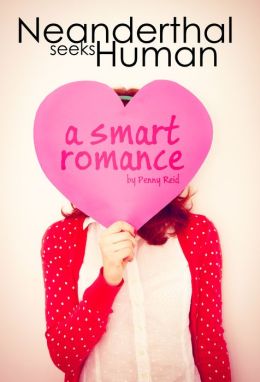 Neanderthal Seeks Human by Penny Reid (romantic comedy/contemporary)
Sweetened With A Kiss by Lexxi Callahan (contemporary romance)
Seeking Philbert Woodbead by Anya Wylde  (historical farce)
The Girl With the Cat Tattoo by Theresa Weir (contemporary)
Aire by Lena Goldfinch (YA fantasy)
The Hostage Bargain by Annika Martin (erotica)
The Princess and the Penis by RJ Silver (satire)
Kit Rocha:
I also love the anthologies put out by Carolyn Crane, Meljean Brook and Jill Myles/Jessica Sims.
Kristen Proby:
So many!
Michelle Valentine
Emily Snow
Nicole Edwards
Laurelin Paige
And many, many more. There is some real talent out there!
***
And still more:
I know my to-read pile has gotten a lot longer as a result of this series. How about yours?