Self-Publishing On The Rise (No Surprise Here)
Fri, 06/28/2013 - 1:15pm — admin
In a recent study regarding the way self-publishing affects the market, Bowker Market Research concluded that self-published works make up 12% of all e-book sales. When looking at specific genres, such as crime, romance and popular fiction, this percentage rises to 20%, which indicates a shift in the way consumers purchase books.
Steve Bohme, UK research director at Bowker, said this research marks the first time the company has "looked at self-publishing in this depth to find out what part it plays" and Bohme hopes this data will enable self-published writers to better navigate the market.
The market can indeed be tricky road to travel, as it is always changing and is heading deeper and deeper into digital territory. With Barnes and Noble's selection of free Nook books and the extremely low prices of Kindle books on Amazon, more and more consumers are browsing online rather than in store. Since self-published authors release their works primarily in e-format, this enables consumers to discover self-published material easily and quickly. Bowker's research also shows that online recommendation sections and special e-offers help spotlight self-published works as well.
Here at RT Book Reviews, we love a good book whether it's traditionally published or self-published — or in some cases both! While there are several well known self-pubbed authors including Colleen Hoover, Sylvia Day and Bella Andre, we thought we'd introduce our readers to a few authors and titles they may not have discovered yet.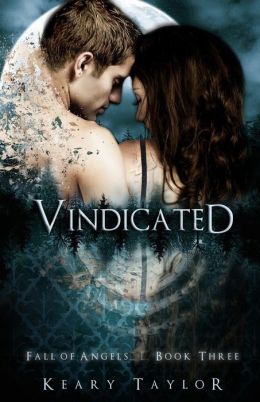 Keary Taylor, author of the Fall of Angels series and the Eden trilogy, is definitely an author on the rise. Her Fall of Angels series is perfect for New Adult readers looking for a dark, romantic and thrilling paranormal series where one woman faces divine judgment for the actions of people she's never met. Taylor's other series, the Eden Trilogy, is sure to wow Young Adult fans who can't get enough of the dystopian genre. And don't forget to check out Taylor's contemporary read, What I Didn't Say, which has been praised for its honest and raw look at the consequences of drunk driving and the importance of family.
While her book Facade will be released through Hachette's Forever imprint later this summer, Nyrae Dawn has an impressive range of self-published Young Adult and New Adult titles that have captured the hearts of dedicated readers. Dawn first exploded onto the scene with What a Boy Wants, which left readers in awe of her ability to capture the voice of a teenage boy. And in Measuring Up, Dawn introduces readers to a teenage girl who doesn't fit her high school's social expectations and hires a personal trainer to help her lose the weight that has sparked too many jokes and pranks.
You may know Courtney Milan for her gorgeous historical romances published by HQN, but did you also know that she self-publishes amazing novellas as well? For some authors, condensing an entire story into about 100 pages is a challenge, but for Milan's emotionally charged tales, it is a match made in heaven. With unique characters, witty repartee and fresh plots, her novellas, including the 2012 RT Reviewers Choice winner "The Duchess War", are on the top of our 'auto-buy' list.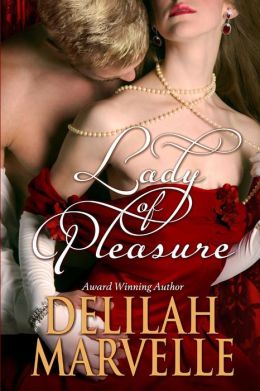 Historical romance author Delilah Marvelle has recently entered the self-pubbing universe with Lady of Pleasure. Garnering huge kudos from reviewers and readers alike, Marvelle's artful prose is on full display in this unusual London-set love story. However, don't expect a fairy tale romance and throw out everything you think you know about 'polite society' as get to know a wounded hero who struggles with right and wrong and his strong heroine who will take him any way he comes.
The last pick on our self-published list is author Kristen Proby who writes contemporary set erotic romances with larger than life heroes. And while she may be new to the publishing industry, Proby has already taken it by storm with her addicting With Me In Seattle series. What makes these stories swoon worthy are the rich, powerful men who aren't afraid to open their hearts. But just as engaging are the smart, strong, and most importantly, relatable women that the author crafts. And while each of the books in this series is a stand out, it is the January release Fight With Me that perfectly showcases this author's amazing talents. 
Are you ready for the e-revolution? Do you have a favorite self-published author? Let us know in the comment below. And for more great digital reads, check out our Everything E-book Page.