Series E-Sale: Caroline Linden's The Truth About The Duke
Wed, 01/23/2013 - 4:28pm — admin
Will the real duke please stand up? This is the question posed to the Durham family in Caroline Linden's historical series The Truth About the Duke. With a possibility of an entirely different heir, the de Lacey brothers might lose everything — their fortunes, titles and reputations. In the trilogy (plus novella) the de Laceys hunt down a blackmailer to find the truth, but they also discover the unexpected — true love. Get ready for adventure, passion and scandal in this series and pick up each of these stories on e-sale for less than $3 each.
***
Lady Francesca's cause is honorable. She is on a quest to save her niece from an evil stepmother. But with a scandalous past, she doesn't have the power to save her relative. So Francesca decides to enlist the help of Edward de Lacey, the second son of a duke. But Edward has his own problem — one that can destroy his family. With so much hanging in the balance will One Night in London be enough to bring this couple together?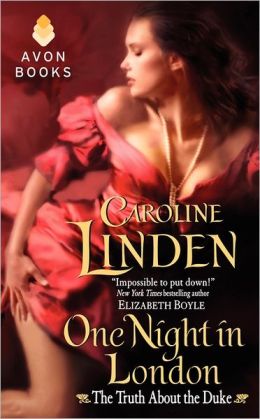 Purchase for $2.99 from Amazon or Barnes & Noble
With his family's reputation in jeopardy, Gerard de Lacey makes two life-changing decisions. One, he will hunt down a blackmailer to stop vicious rumors. And two, he will marry into wealth, which will ensure his own future. When widow Lady Katherine Howe approaches Gerard with a bargain — enter a marriage of convenience so she can gain her independence. The deal is too good to pass up, but will this business arrangement turn into something more or will this couple end up wanting to Blame it on Bath?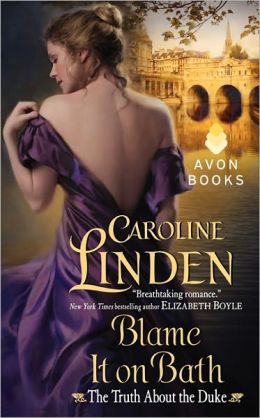 Purchase for $2.99 from Amazon or Barnes & Noble
Margaret de Lacey has always dreamed of marriage, but with no fortune, she's never even had a suitor. Then her brother unexpectedly becomes the heir to the Dukedom of Durham and Margaret is suddenly courted by every eligible bachelor in London. Rhys Corwen, Earl of Dowling is in need of a heiress, but that is not what lures him to Margaret. Instead of her money, Rhys is intrigued by her intelligence and humor. Will his careful courtship and open heart make Margaret want to say "I Love the Earl"?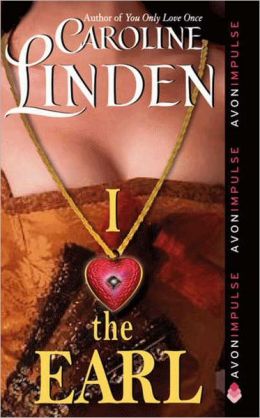 Purchase for 99 cents from Amazon or Barnes & Noble
Do opposites really attract? Let's hope so in the case of Charles de Lacey, Lord Gresham and Tessa Neville. While Tessa is a pragmatic and responsible, Charles, lives a carefree life. But recently he has decided to find the blackmailer his family. His number one suspect is connected to Tessa, so Charles decides to stick to the lady like glue to find out what she knows. Whether she is in on the plan or an innocent, one thing is certain — Tessa's vibrancy and daring nature is
The Way to a Duke's Heart
.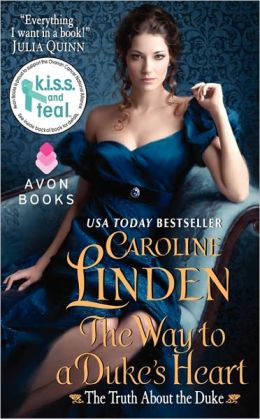 Purchase for $1.99 from Amazon or Barnes & Noble
For more terrific historical reads, make sure to out RT's Everything Romance Page. And make sure to join us tomorrow on the RT Daily Blog for our weekly column Cheaper by the Dozen where we reveal twelve of the best e-book sales of the week.