Series E-Sale: Liz Carlyle's St. James Society
Mon, 06/17/2013 - 2:14pm — admin
Gorgeous historical settings, dangerous men (and women), secrets, betrayals, unforgettable love stories — Liz Carlyle's St. James Society series has a little bit of everything — including some paranormal touches! Starting with some Indian folklore and drawing on European superstitions, Carlyle's books introduce readers to spies that bring a little something extra to bring to their undercover work. So strap in and get ready for some amazing adventure, as the St. James Society books go on e-sale and pick up all of these unique stories for less than $3 each.
***
To escape her father's family, Grace Gauthier, the heroine in One Touch of Scandal, takes a position as governess in a wealthy businessman's home. When she finds him dead, Scotland Yard considers her a prime suspect and escorts her to London. Grace searches for a family friend for help, but finds Lord Ruthveyn instead. Over the next few days Ruthveyn uses his access to the Queen, and also his supernatural sleuthing skills, to determine that Grace is being framed. At the same time there are tremendous mental, emotional and physical sparks flying between them. Having plighted his troth to Grace, Ruthveyn makes a silent vow to love and protect her no matter what.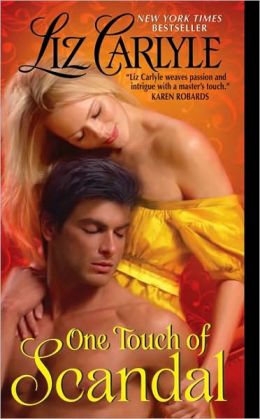 Purchase for 99 cents from Amazon or Barnes & Noble
In The Bride Wore Scarlet, the St. James provides the ideal cover for some of England's most interesting and adventurous men and it's the club Anaîs de Rohan wants to join. Though she has a sponsor, the members, especially Geoffrey, Lord Bessett, do not want a woman in their midst. They present her with a challenge: Pose as Bessett's wife on a mission to rescue a kidnapped child. From Britain to Brussels they follow a ruthless villain's trail. Though Bessett does not believe Anaîs' ability with the tarot will aid their mission, he must admit that her cleverness, beauty and sensuality are assets, and she cannot deny he is the most fascinating man she has ever met. Their attraction explodes into passion as they near the culmination of their mission.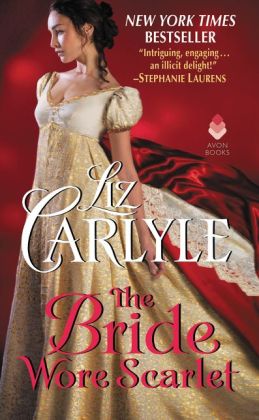 Purchase for $2.99 from Amazon or Barnes & Noble
In the third St. James Society series, The Bride Wore Pearls, recently widowed Lady Anisha Stafford leaves India for England. To make a safe home for her sons, she needs the help of the Guardians of St. James Society. Rance Welham, the Earl of Lazonby and a Guardian, is a man used to crossing the lines of the law. But protecting Anisha may be more dangerous than any scandalous act he's committed. It takes several years for Anisha and Rance to build a relationship beyond simple friendship. Caught up in the Society's mechanisms, and with treacherous secrets surrounding them, Anisha and Rance discover a dangerous passion that leads to peril and surprising truths.
Purchase for $2.99 from Amazon or Barnes & Noble
A Bride By Moonlight
features Lisette Colburne, a wronged woman harboring a hatred for Scotland Yard's Commissioner Napier, who allowed her father's killer to escape the hangman's noose. Determined to see justice done, she's returned to lock horns with Royden Napier, who replaced his father as commissioner. Royden is proud of the role he's chosen, but the murder of a peer pulls him into an investigation that leads back to Lisette's father's death and the old case against Rance Welham. In his quest for the truth, Royden makes a Faustian bargain with Lisette: She will pose as his betrothed or face murder charges. Hunting down clues soon has Royden questioning his beliefs. What he can't question is his undeniable attraction to Lisette. Though he is her enemy, Lisette is drawn to Royden, and she longs to surrender to her desires.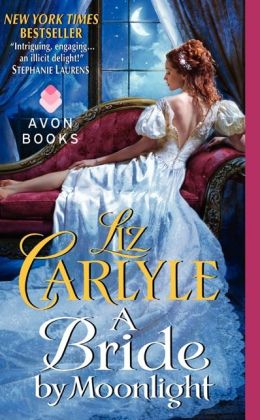 Purchase for $2.99 from Amazon or Barnes & Noble
For more terrific historical reads, make sure to out RT's Everything Romance Page. And join us Thursday on the RT Daily Blog for our weekly column Cheaper by the Dozen where we reveal twelve of the best e-book sales of the week.