Series Saturday: Piper's Popularity
Sat, 07/21/2012 - 2:12am — admin
Recently, we have been seeing a lot of Pipers, Pias and Pippas in series romances. Could it be that a year ago, when these books were most likely being written, that one "P" name was dominating the headlines? Maybe we have Pippa Middleton, sister to the Duchess of Cambridge, to thank for some of the feisty heroines gracing our recent reads. In order to get to know these fictional heroines a bit better, we are spotlighting three "Pipers" that may have you seeing the newly fashionable name in a different light.
***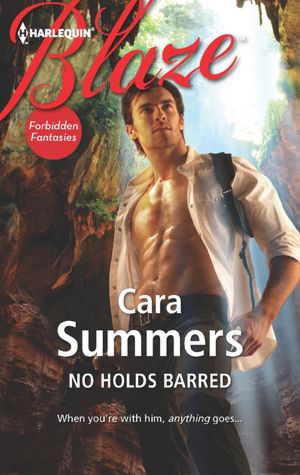 No Holds Barred by Cara Summers
Meet this Piper: Piper MacPherson 
Her Best Feature: Piper is a defense attorney who knows how to get her man - both in and out of the courtroom. When she becomes the target of a killer, her bodyguard turns out to be the one man who has been at the top of her fantasy list for years. 
Meet The Man Who Loves Her: FBI profiler Duncan Sutherland. He'd resisted his attraction to Piper, but now that she's his to protect, Duncan will let no one get between him and his Piper.  
"Island Vacation" in the Vacation with a Vampire anthology by Lisa Childs
Meet this Piper: Piper Reynolds 
Her Best Feature: Her daily life might seem a bit blah - stuck in an office all day as a CPA - but this Piper's life is about to take an interesting turn. Thanks to her sudden good luck, she's won a trip to a private island that's owned by one very sexy vamp.
Meet The Man Who Loves Her: Roarke Monterusso. He's gorgeous, he's rich, and he's immortal. He's also the one who arranged Piper's "win" to get her all to himself....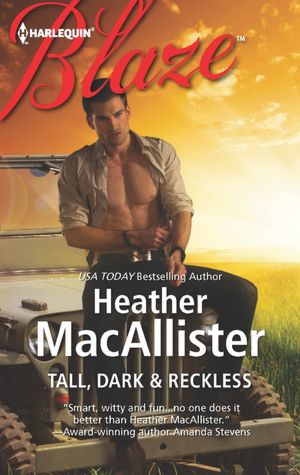 Tall, Dark & Reckless by Heather MacAllister
Meet this Piper: Piper Scott 
Her Best Feature: This Piper knows exactly what her best feature is - she's the Dating Doc. Her business and reputation rests on her ability to evaluate people's personalities and behavior, and that includes pinning down one client who doesn't believe in what she sells.
Meet The Man Who Loves Her: Foreign journalist, Mark Banning. At first he scoffs at the Dating Doc's expertise, but soon he finds that she's exactly what he needs.
Which one of these Pipers are you most excited to meet, and do you have a favorite name that begins with the letter P? Let us know in the comments below, and to learn more about series romances, check out our Everything Romance Page.