Seth Grahame-Smith To Join The Dark Shadows Team
Thu, 08/05/2010 - 1:57pm — admin
Mash-up author Seth Grahame-Smith has just signed on to one of the most exciting paranormal movie projects in Hollywood, the big screen adaptation of the television show Dark Shadows. 
Dark Shadows was originally a daytime drama that ran on ABC during the late 60s. But while there have been many soap operas over the years, this was the first with a supernatural focus. Dark Shadows spawned a legacy of fans hungry for vampire heroes. And as many people noted about the mass popularity of the Twilight saga, Dark Shadows did it first.
The film adaptation has been in the works for several years, but recently got an update when movie juggernauts Tim Burton and Johnny Depp became attached to the project. Burton and Depp have worked together in such films as Sweeney Todd: The Demon Barber Of Fleet Street, Edward Scissorhands and the 2005 re-make of Charlie And The Chocolate Factory. So fans can expect the big screen version of Dark Shadows to share a similar the tone as some of the artists' other collaborations.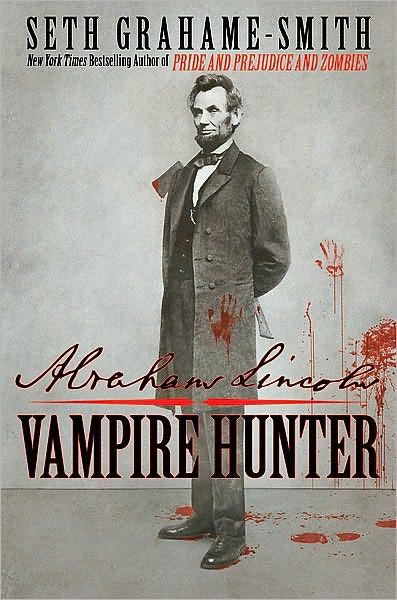 But for Dark Shadows, the well-known Burton-Depp team is adding a new voice to the mix, that of author Seth Grahame-Smith. Grahame-Smith, who is best known for his mash-up work, Pride and Prejudice and Zombies, has been brought on to re-vamp the Dark Shadows script. Grahame-Smith released the original novel, Abraham Lincoln, Vampire Hunter, at the beginning of the year. It was this original creation that is credited for attracting the attention of the Dark Shadows team.
The author is not new to script writing. Grahame-Smith is responsible for co-creating the MTV series The Hard Times of RJ Berger. Fans of Grahame-Smith can also look forward to the possibility of seeing Pride and Prejudice and Zombies on the big screen. (You can read the RT review of the graphic novel adaptation here.) Lionsgate has purchased the film rights for Pride and Prejudice and Zombies and there are rumors that Natalie Portman may star as Austen's heroine, Elizabeth Bennet!
Although there's no scheduled release date as of yet, Dark Shadows is set to start production this January.