Sex For Sale: A Tour Of Jenna McCormick's Illustra World
Wed, 08/28/2013 - 1:18pm — admin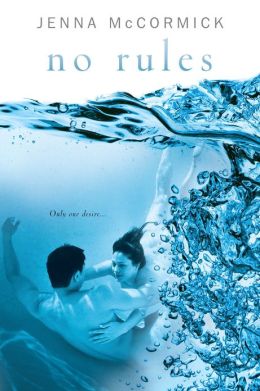 Love and relationships are complicated enough here on Earth. But what would dating be like on a futuristic planet where any form of pleasure is available from hired women at a moment's notice (and, you know, it was a socially acceptable norm)? That is exactly what happens on Jenna McCormick's fictional planet of Illustra. In her latest release, No Rules, one of Illustra's "pleasure companions," Alison, lands in a heap of trouble, and there's only one man who can help. Today, Jenna tells us more about Illustra and what the planet has to offer its promiscuous inhabitants. 
Dating is a pain. I don't know anyone who actually enjoys the awkwardness of dressing up with a stomach full of butterflies, hoping to make a great impression. Will he be worth the leg-shaving effort? And there are all these rules. Smile, don't talk about your ex, do compliment what your date is wearing, don't order anything with garlic that might interfere with the oh-so-important first kiss. And even if you are some sort of multitasking superhuman who makes all this work, your date might still be a total knuckle-dragger who picks his nose and wipes it on the tablecloth. All that effort, wasted! And now you can never return to that restaurant again.
Let's put aside the moral high ground for a bit and call dating what it really is — trying people on to see if they fit. What if there was another way? A simpler, sexier way to get to know someone, to take your partner for a test drive without the mind-numbing small talk about childhood pets and hideous nick names. What if sex was completely risk free?
Welcome to the next century of mankind where Illustra, an international conglomerate, has made this scenario possible. The advent of personal health guards eradicated all DNA transfer and many contact-based diseases, from the common cold to HIV. At birth everyone is fitted with a personal germ shield that grows as he or she matures. Yeah, every so often it needs a tune-up, but so does any good piece of equipment — right?
But Illustra doesn't stop there. As if open season sex wasn't cool enough, the corporation provides their clientele with options.  Feeling lonely on a Friday night? Why not just order up a hot bed partner along with your pizza and spend the rest of the night burning off those extra-cheese calories while tearing up the sheets?
Stuck in a rut with your current lover? Illustra can send in a Dom to teach your man how to stoke your fire with everything from rope to handcuffs, from floggers to paddles. Pretty soon you'll have the Dom of your dreams, taught by one of the certified pleasure companions skilled in the art of hedonistic abandon by the world's finest training program.
No more awkward dates. Fill the gap waiting for Mr. Right with Mr. Know–How. It's simple, it's easy, it's all yours for the taking. With Illustra steering your love life, what could possibly go wrong?
- Jenna McCormick
You can pick up No Rules, available now. For more sexy stories visit our Everything Erotica Page.