"Smart Bitch Sarah" and Her Latest Romance Nonfic
Mon, 11/14/2011 - 11:42am — admin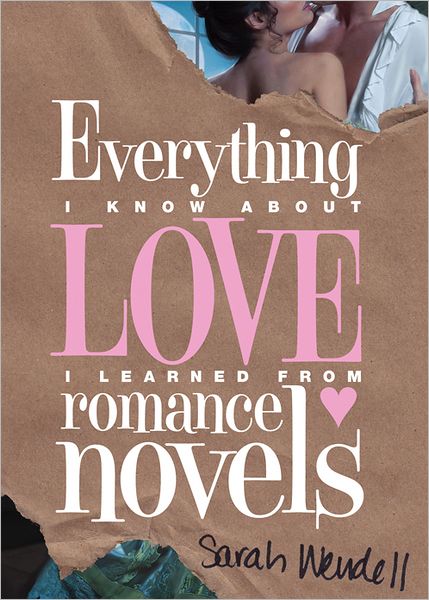 Sarah Wendell is one smart bitch—and she's proud of it! She's also proud of being a romance fan, and that pride comes through loud and clear from almost every page of her newest nonfic, Everything I Know About Love I Learned From Romance Novels (Oct., Sourcebooks).
The powerhouse behind the crazy-popular website, Smart Bitches, Trashy Books (duh, I know you all know this but just in case there's one person in the romance community who's been living under a rock for the past five years....), Wendell writes reams about romance: on her blog, in the mainstream media and in a previous nonfiction tome (with Candy Tan) titled Beyond Heaving Bosoms: The Smart Bitches' Guide to Romance Novels. 
Wendell's first nonfic had the element of the unknown when it was published; now (most of us) know what you're going to get from a book by "Smart Bitch Sarah." While Beyond Heaving Bosoms was a little more fun and saucy, Everything I Know is a bit more self-helpy. But have no fear, Wendell isn't going to go all New Age on you. She defends the genre a little, then gets to what she does best: snarky, humorous looks at how romance novels can make you happy in life and love and perhaps even improve your sex life. There's also quizzes (I was not surprised to discover that I "am" a historical romance after taking the "Which Romance Are You" quiz), a list of the top nine romance heroes and a "shopping list" of must-read romances. And almost all of them are from this decade, which is a refreshing change. 
Wendell, aided and abetted by many other Smart Bitches, as well as authors such as Loretta Chase, Julia London, Robyn Carr, Jill Shalvis, Teresa Medeiros and Christina Dodd (to name a few!), writes about how reading romance and applying romance-novel strategies to your real life will enrich it. She salutes you for being a smarty like herself and knowing the difference between the books and real life, but she also talks at length about applying the lessons of romance to that real life and enriching it – not to mention, entertaining yourself in the bargain. She does all this with the trademarked Sarah Wendell wit and love of the genre, and she makes you laugh and cry (there are a few tough survival stories in there that'll bring tears to your eyes) and resolve to read more romance. That's a good thing!
RT doesn't usually review nonfiction books, but if pressed, I would give Everything I Know About Love I Learned From Romance Novels four stars.
- Liz French