Sneak Peek: Markus Zusak Introduces The Wolfe Family With This Author Note From Underdogs
Thu, 08/25/2011 - 1:22pm — admin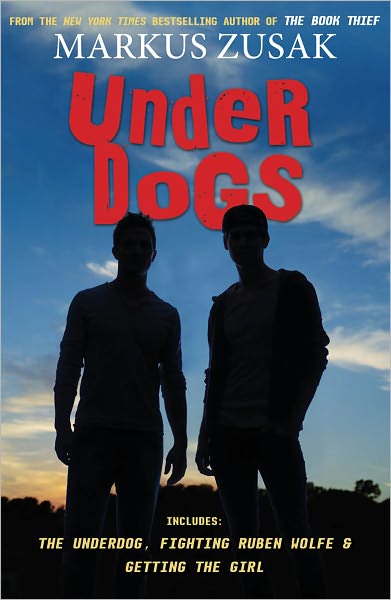 Author Markus Zusak's 2006 young adult novel The Book Thief, recieved an RT Gold rating. The emotionally gripping story that is set in WWII-era Germany quickly won national acclaim and rose to the top of required reading lists in schools across the country. Now the author is embarking on a very different story with the upcoming Underdogs. The novel features several short stories that focus on the working-class Wolfe family. In order to get readers ready for this unusual tale, we're bringing you a sneak peek at Zusak's four-page author note that introduces the compilation!

***
I guess there aren't too many writers who can say their career started with a horror trip to the dentist — but if there's one thing I've learned over the years, it's that you take your good luck however you get it. For me, it was a trigger-happy dental surgeon. It was several fillings, hundreds of dollars paid in cash, and one small thought of revenge: What if two brothers tried to rob the dentist?
That's how I became a writer.
Of course, I'm not telling the whole truth. I left out my first embarrassing attempt at a book when I was sixteen (all eight pages of it), and the seven years of failed attempts that followed. For the better part of a decade, I'd been trying to write something very serious, but suddenly I knew what my next project would be. It was those brothers and their farcical holdup. They would use a baseball bat and a cricket bat as their weapons.
They would get there and be immediately bewitched by the beautiful dental nurse behind the desk . . . and they would end up getting checkups instead — the beginning of The Underdog.
To read the complete author note click here >>
***
NOTE: Author's Note from UNDERDOGS © 2011 by Markus Zusak, used with permission from Arthur A. Levine Books/Scholastic.
***
For more about the Wolfe family mark your calendars, Underdogs hits stores one week from today. And of course, for the latest genre news and coverage of new releases be sure to check out our Everything Young Adult Page!