So You Think You Want To Be A Mail-Order Bride? 5 Tips From Super Librarian Wendy Crutcher
Thu, 01/10/2013 - 11:29am — admin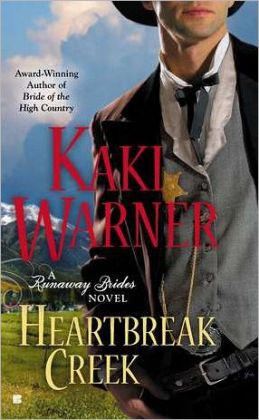 Today Wendy Crutcher, aka Wendy the Super Librarian, discusses one of the romance genre's most popular tropes: mail-order brides finding love. These Old West heroines have many reasons for leaving their home looking for romance, and Wendy offers five essential tips for those who decide to saddle up in search of a cowboy and their happily ever after.
Life got you down? Looking for love in all the wrong places? Hoping for a fresh start far away from home? Then maybe it's time you consider a career as an Old West mail order bride! Hard, dirty work in an untamed land, off-set by a sexy cowboy or rancher with smoldering eyes, punishing kisses, and a wounded soul looking for the right woman to heal his broken heart. What could possibly go wrong with that? Well before you decide to saddle up, or board the nearest stagecoach, take some advice from these romance heroines — all of whom had the best of intentions and countless letters of correspondence, but still experienced pit-falls along the way to their happy endings.
Piece Of Advice #1: Learn To Read And Write.
Don't be like the heroine in The Unlikely Wife by Debra Ullrick. Illiterate, she asked her well-meaning BFF to write letters to her perspective husband.  When she hopped off the train to meet her future husband they both got a shock when he discovered he was getting a rootin'-tootin' rifle-carrying tomboy for a wife. What happened to the refined, genteel lady who wrote all those letters to him?
Piece Of Advice #2: Learn Everything There Is About Your Future Husband's Career        
Don't be like the heroine in Mail-Order Bride by Maureen McKade who had no idea that her future husband's mining job was so dangerous! She arrives in town only to discover that he's been killed in an on-the-job accident. Next thing you know she has to take a babysitting job to earn stage money back home and she knows nothing about children! Oh well, at least her new boss, the hero, is pretty darn hunky.
Piece Of Advice #3: Whatever You Do, Make Sure Wife #1 Is Dead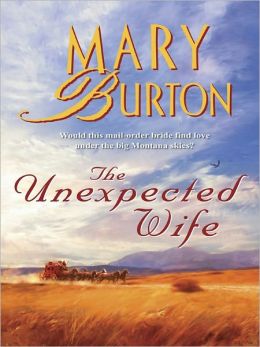 Don't be like the heroine in Heartbreak Creek by Kaki Warner. You correspond with your future husband, you travel out west, and you even get married. Then whamo! The next thing you know the hero finds out he wasn't really a widower after all and his first wife is still alive. So that's what they mean when they say the honeymoon is over….
Piece Of Advice #4: Make Sure He's The One Writing The Letters
Don't be like the heroine in The Unexpected Wife by Mary Burton. Oh sure, being a mail-order bride and escaping a life of servitude with ill-mannered relatives sounds like a good plan. Until you show up at your new home and realize that the hero doesn't want to marry you – it was the meddling townsfolk writing you letters because they think he needs a woman to help on his ranch and raise his two kids.
Piece Of Advice #5: Don't Get Distracted
Don't be like the heroine in Texas Destiny by Lorraine Heath. Yes, the man who has come to fetch you is haunted, wounded and has plenty of badass scars (and chicks do dig scars) – but he's also your future brother-in-law. Do not fall in love with your future brother-in-law!
Being a mail-order bride can be an exciting whirlwind, but the course of true love never runs smoothly, especially in romance novels. However if you follow this advice from five women who have come before you, you just may make it as an Old West mail-order bride.
- Wendy Crutcher
What are some of your favorite mail-order bride stories? Let Wendy know in the comments! For more romance visit RT's Everything Romance Page.