So You Want To Write A YA?: Jennifer Estep Shares Her Tips
Thu, 08/22/2013 - 10:57am — admin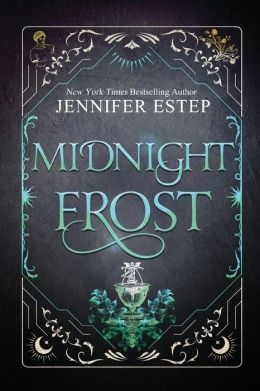 Aspiring authors, this one's for you! YA continutes to be one of the hottest genres out there. Interested in breaking in? Today we've got bestselling author Jennifer Estep, author of the Mythos Academy series, here to share her tips on writing YA. 
***
Greetings! This summer, my fifth Mythos Academy book, Midnight Frost, was released, as well as "Spartan Frost," an e-novella in the series. So as someone who has some experience writing YA, today I'm going to share some tips. Here goes:
Follow your process: Just because you might be writing a YA book for the first time doesn't mean that you should do things completely differently. If you have a process for writing a book or short story that works for you with adult fiction, consider sticking with that same process for YA.
If you're a plotter who does character outlines and plans out each scene and chapter, then approach writing your YA book the same way. If you're a panster who thinks about the major scenes and characters and then sits down and starts writing, then do that. Whatever your method is, if you've been successful with it in the past, you can probably use it to tackle writing YA as well.
Write to your strengths: This goes along with following your process. Think about the sorts of characters, scenes and more that you enjoy writing, and consider creating YA characters and a plot that will tie into your writing strengths. If you enjoy coming up with magic systems, you might want to consider some sort of fantasy YA story. If you like writing more about relationships, a story about a group of friends might fit your style better.
In my case, setting my Mythos Academy series at a school for the descendants of ancient warriors like Amazons, Spartans and Valkyries let me include a lot of action and adventure scenes in the books, which I really enjoy writing.
Remember when: Many YA books are set in high school or some sort of school setting. So think back to your own time in middle school, high school or college, depending on what age range you are writing.
Were you the class clown, a geek, a jock or something else? How did it feel to have that first crush or first kiss? How excited were you when you got your first car, won an academic award or placed in an art or science competition? What was important to you as a teen? What did you like or dislike?
Looking back on your own experiences and feelings from when you were a teen can be a good way to tap into more of a YA voice in your writing.
Think about "what if": Something that I like to do with any book that I write is to think about "what if." For example, what if there was a girl who had an accident with her magic and was shipped off to a school for warriors? What if she had more magic and was more of a warrior than she realized? How would she feel? How would she react in certain situations? Those are some of the "what ifs" that I asked myself when writing Touch of Frost, the first book in my Mythos Academy series.
Asking yourself "what if" is a great way to get inside your characters' heads and understand their feelings, motivations and future actions.
Have fun with it: Whether you are writing YA or something else, have fun with your work. The more you enjoy your writing, the more that will show in the finished product, and hopefully, the more that readers will enjoy it too.
Happy writing and reading!
- Jennifer Estep
***
You can pick up Midnight Frost, available now! Ready to write your new YA now? Go forth and good luck! And for more young adult authors, books, and buzz, head on over to our Everything Young Adult Page!