Speed Dating And Speed Reading At Teen Day: Why You Wish You Were There!
Tue, 05/01/2012 - 10:31am — admin
During Teen Day, Young Adult fans had many chances to mix with authors. All Saturday afternoon at the RT Book Reviews Convention there were panels that encouraged readers to get to know the creative talent behind the stories they love. As several more traditional panels ran, genre fans also got the chance to learn more about authors during the Author Speed Dating session and hear about upcoming books during the two Author Speed Reading events.
***
Teens got a chance to spend time with some of their favorite genre authors during the Speed Dating session. As a group of writers revolved through different tables set up around the room in three-minute intervals, readers got to have their questions answered, and in some cases even spend some one-on-one time with the authors they love!
RT's Meera Patel shared some of her highlights of the session. She told us, "This was a fantastic panel that let teens spend a little time with some of their favorite authors, and gave them a chance to meet new authors. Personal time with your favorite author? Where you get to talk about whatever you want?"
Did you know ...
When Colleen Houck started writing her paranormal series, she did not know that her main heroes would be tigers. She had thought that maybe they would turn into bears, birds, lions and more before finally settling on making the boys part tiger.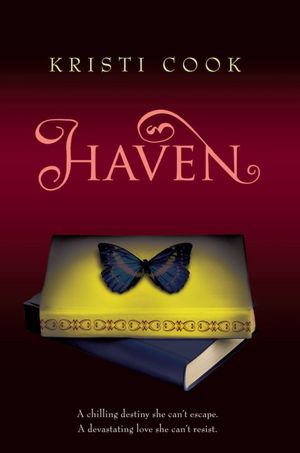 Kristi Cook talked about the cover of her new release, Haven. She explained the symbolism behind the cover art letting readers know that the book is a symbol for school and the butterfly is a symbol of the characters' transformations. 
Jennifer Lynn Barnes shared that she is obsessed with Buffy the Vampire Slayer . The inspiration for her latest release, Every Other Day, came from the idea of Buffy and the first Slayer!
Stephanie Keating, who has just released a contemporary YA about a girl who loves punk rock, also loves punk rock and she set her second book Ballads of Suburbia in Oak Park, a Chicago suburb with which she's familiar.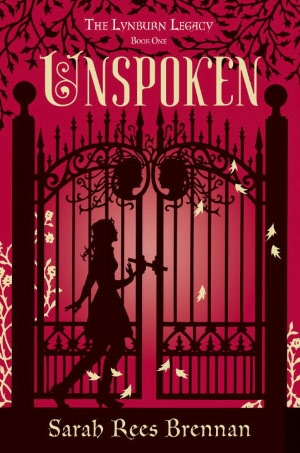 When it came time to create the cover for the latest Sarah Rees Brennan book, no one could get hold of the author's previous cover artist, so Unspoken was created by Beth White and the beautiful design (which was created out of paper cuttings) had the author postively giddy with delight.
Ann Aguirre was eight when she wrote her first book, has been sending her work to publishers since she was a teenager, and her YA series was inspired by her children's request that she write something that they can read. Oh and one more Aguirre fact? The author has an amazing voice. How do we know that? At the Speed Dating event, she decided to hop on a table and sing "Over The Rainbow" at the top of her lungs!
***
Next up, during the fast-paced, exciting Speed Reading panels, a group of authors gave a short description of one of their books and read an excerpt. During this event teens got to know a little bit more about books they have already read, the things they want to read — like the preview of Veronica Roth's Insurgent — and heard authors' perspective on these works. 
Overall, the mood was an exuberant throughout the Speed Reading panels, which it inspired authors to talk about all sorts of silly things. Bree Despain shared that she rocking a new "Miley Cyrus" voice and many of the authors opted to read in funny voices and make their characters' facial expressions.
At the end of the two Speed Reading sessions, readers were encouraged to engage the authors in a lightening Q&A round. We found out all sorts of interesting things when the authors began answering reader questions but here's one question that really got us thinking about the books we love ...
One member of the audience asked how each author felt about killing off characters. Estep answered honestly that when writing about a high stakes world that can be dangerous, it would not be realistic for all the characters to survive. And Veronica Roth replied that nobody in her books are safe, ever. But she also said that after making a controversial or shocking decision about a character, all authors authors ask themselves, "Oh crap, what did I do?"
(Which is good to know because we frequently feel the same way when authors put the characters we love in peril.)
***
This is just a snippit of the action from the Speed Dating and Speed Reading panels RT's second annual Teen Day. If you want to know more about the full day-long event and the complete RT Booklovers convention, click here. And be sure to visit RT's Everything Young Adult Page for news and reviews all year long!