Spies, Lies And Teen Romance
Thu, 07/11/2013 - 1:12pm — admin
There is nothing quite like the thrill and chase of a good spy novel and solving the story's complex mysteries. With the recent release of Talia Vance's Spies and Prejudice and the ever-growing love for Elizabeth Wein's critically acclaimed Code Name Verity, Young Adult enthusiasts are looking for more titles to satisfy their need to sleuth. To help with that search, we've compiled a list of exciting YA reads that will keep you up all night trying to crack the case!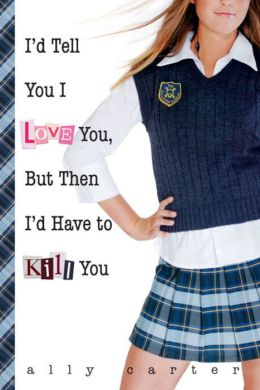 Contemporary
Readers who like their stories grounded in reality are sure to devour Ally Carter's I'd Tell You I Love You, But Then I'd Have To Kill You, the first book in the Gallagher Girls series. In the book, Cammie Morgan finds herself taking on her most difficult mission yet: falling in love with an ordinary boy. Problem is, Cammie is anything but ordinary. Trained to speak various languages, hack computers, and kill, Cammie is an elite spy and the last thing she knows about is how to have a normal relationship. Will she be able to keep her two lives separate or will she find herself heartbroken?
For teenage boys looking for a great read we recommend Stormbreaker, the first book in Anthony Horrowitz's Alex Rider series. This action-packed story of teenage spy Alex Rider and his mission in tracking down his uncle's murderers is sure to engage even the most hesitant readers. This is the perfect series for those looking for a James Bond-esque story.
Historical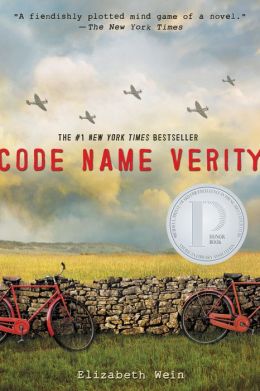 Historical fiction lovers will find themselves in the throws of danger in Y.S. Lee's The Agency series. Set in Victorian England, orphan Mary Quinn is the given the chance to study at Miss Scrimshaw's Academy for Girls, a secret all-girl investigative unit known as The Agency. Mary soon finds her training put the test as she sets out to uncover a rich merchant's missing cargo ships. Romance and family secrets unravel the deeper she digs.
While we mentioned Code Name Verity by Elizabeth Wein earlier in the post, it's so good we had to plug it again. Set during World War II, this electrifying and haunting tale tells the story of teen-spy Verity as she finds herself captured in Nazi territory. As her enemies demand details of her mission, Verity fights to survive. This story of survival, friendship, and courage is definitely a must-read.
Paranormal
Readers who love the paranormal are sure to love Kimberly Derting's The Body Finder series. With the ability to sense the dead, Violet Ambrose becomes the only person capable of stopping the serial killer terrorizing her town. With the right amounts of romance, each book is creepy, mysterious and absolutely thrilling. Derting does not disappoint and will keep readers on the edge of their seats to the very end.
On the lighter side of the paranormal spectrum is Kim Harrington's Clarity, a breezy story about Clare, a teen psychic whose brother becomes the prime suspect in a murder case. With the help of Gabriel, the hot son of the town's new detective, Clare races against time to clear her brother's name. But will her psychic powers be enough? With the humor and intensity of Veronica Mars, this is a must-read!
***
If you've read your way through this list, be sure to let us know which mystery kept you guessing until the very end. And keep up to date with the latest YA buzz over on our Everything Young Adult Page!