Spoiled: Kami Garcia And Margaret Stohl's Dangerous Creatures
Fri, 09/20/2013 - 10:32am — admin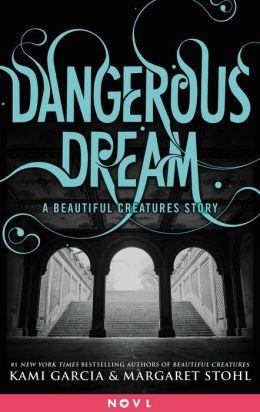 There's no denying that Kami Garcia and Margaret Stohl took the young adult world by storm when Beautiful Creatures first hit shelves in 2009, and as the series grew, so did the fanbase. And ever since the authors ended their Beautiful Creatures series in 2012, fans have been desperate for more — particularly when it comes to Link and Ridley, two side characters who won over as many hearts as main stars Ethan and Lena.
Well, Casters, Kami and Margaret heard your cries. And so they've announced their upcoming Dangerous Creatures, a new spin-off series that will focus on Link and Ridley. To give readers a taste of what's to come, Little, Brown will release an e-novella, "Dangerous Dream," on December 17, followed by the first book in the series, Dangerous Creatures, which will hit shelves on May 6, 2014.
We managed to get a hold of Kami and Margaret and asked them why they decided to tell Link and Ridley's story. Garcia, whose first solo novel, RT Top Pick! Unbreakable, publishes in October, says, "Dangerous Creatures is a gift to our readers. Ridley and Link have always been fan favorites, and we miss the world of Beautiful Creatures as much as our readers. This series is a logical and incredibly fun progression."
The other half of this power duo, Margaret Stohl, whose own solo effort, Icons, debuted in May to rave reviews, adds, "We missed the characters and the world of Beautiful Creatures as much as our readers did. Ethan and Lena, as well as John and Liv, will still play a role in these books. It's so great to see the friends all back together. Ridley and Link are so different than Lena and Ethan — funny, naughty, irreverent — that it's a hilarious new perspective on the traditional Caster universe."
So, Casters, what do you think? Are you as excited as us for the new series? Sound off in the comments! For more teen fiction, visit our Everything Young Adult page.