The Story So Far … Molly Harper's Naked Werewolves
Wed, 01/08/2014 - 12:01pm — admin
Series are the name of the game in the paranormal genre, it seems. But how to catch up? Where to start? We at RT are here for you, as always. Today we've got Molly Harper, author of the bestselling Naked Werewolf series, to catch us up, because her third, RT Top Pick! rated, How to Run with a Naked Werewolf, is out today. Because how could you not want to know about Naked Werewolves?! Wait, aren't all werewolves naked? See, we've got questions already. Take it away, Molly!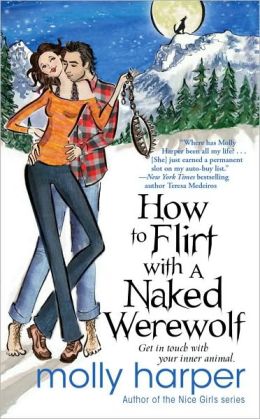 How to Flirt with a Naked Werewolf - Mo Wenstein moves to Grundy, Alaska, to seek peace and separation from her overbearing hippie parents. Instead, she gets a new career, a cast of eccentric neighbors and a naked werewolf crawling onto her porch with a bear trap clamped around his ankle. Cooper, an Alpha in self-imposed exile from his dysfunctional pack, has more pressing concerns beyond his sizzling, snarky banter with Mo. Several people around Grundy have been attacked by a large wolf, and since Cooper has no memory in werewolf form, he's worried that he might be the violent canine in question.
The Naked Werewolf stories (and my contemporary Bluegrass stories, for that matter) came about after I was snowed in with my parents-in-law at their house during the Big Ice Storm of 2009. As much as I love my in-laws, being trapped for nearly two weeks without power and heat, sleeping on a mattress in front of their fireplace with my very small children put me a dark, feral place after a while. To stay sane, I wrote notes about a werewolf living in a dark, cold place, and the notes eventually became this book!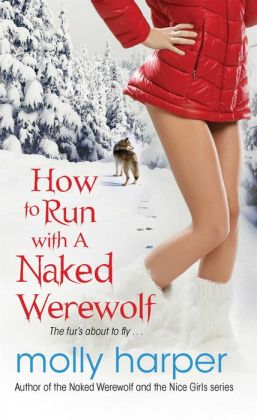 The Art of Seducing a Naked Werewolf – Cooper's sister, Maggie, has taken the Alpha position of the Graham pack. A paranormal researcher named Nick Thatcher comes sniffing around, drawn in by news reports about the wolf attacks near Grundy. Maggie negotiates her growing frustration and attraction for Nick while fending off a pack trying to take over her territory.
I knew that Maggie was going to get her own story from the moment I started writing dialogue for her.  She is snappish and temperamental and very different from my other heroines. It surprised me how much fun it was to write a character whose voice was so grumpy. Also, it's worth mentioning that it started snowing heavily while I was writing this book. For a few days, I was very nervous.
How to Run With a Naked Werewolf – Anna Moder has left her position as the Graham pack's human doctor. She's on the run across Alaska from an abusive ex-husband and crosses paths with Caleb, a Graham cousin she's never met before. As her ex circles closer, Anna must decide whether to return to the pack and make her stand or keep running without her lone wolf paramour.
I bought a lot of non-fiction books about abusive relationships and toxic men to help get the right tone for Anna and her ex-husband. I share a Kindle account with my husband, so every time I bought one, it would pop up on his carousel. Poor David asked, "Honey, are you trying to tell me something?"
Ready to get reading? All Molly's werewolf books are available in stores and online now! And for more monster mash ups, be sure to visit our Everything Paranormal page!