The Story So Far … Brenda Novak Takes us to Whiskey Creek
Thu, 03/27/2014 - 11:21am — admin
We love a good small-town romance, which is why we're always excited to spend some more time in Brenda Novak's Whiskey Creek. This week she's got a new title out, RT Top Pick! Come Home to Me. We figured this was the perfect time to get up to speed on all the Whiskey Creek happenings. And so Brenda tells us, The Story so Far …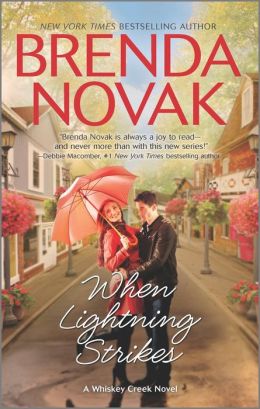 When Lightning Strikes: In the first full-length book, we don't start out in Whiskey Creek. We start with Gail DeMarco, who's left Whiskey Creek to make it in the big city. She owns a PR firm in Los Angeles where she's accumulated a roster of A-list clients, including the biggest box office hit of all—Simon O'Neal. But Simon is so busy self-destructing he won't listen to anything she says. So she drops him—and he retaliates by taking the rest of her clients with him. Desperate, Gail makes a deal with Simon. The one thing he wants is custody of his son. In order to achieve that, he needs to marry some squeaky-clean girl who'll drag him off to a small, obscure place like Whiskey Creek …
When Snow Falls: This won RT's Best Contemporary of 2012 and was nominated for Book of the Year. It stars Cheyenne Christensen, who grew up in cheap motels, moving from town to town with her sister and mother before settling in Whiskey Creek. She's much happier now, but she's still troubled by some of her earliest memories. Things get even more complicated when she starts getting involved with Dylan Amos, oldest and baddest of the hell-raising Amos brothers.
When Summer Comes: One of my favorite movies of all time is A Walk to Remember. It's a movie I could watch over and over. Not only is the love story poignant, the way the two main characters change each other's lives is uplifting. That film definitely inspired me when I was writing this book (only I wasn't too excited about the girl dying in the end, so I knew from the outset that mine wouldn't go that way). Callie devastating news that she needs a liver transplant. She also learns that the chances of getting one aren't good. So when an attractive and mysterious stranger comes knocking at her door, a drifter who's been hurt and needs her help, she takes him in. But then their feelings start to grow …
Home To Whiskey Creek: I got the idea for this title from an episode of Dateline. I watched this episode in horror as the reporter walked us through the disappearance of a young woman who worked as a motel clerk. She wasn't kidnapped and killed by strangers. She was gang-raped and murdered by her friends, at a party no less! Even more shocking was the fact that no one spoke up afterward, even those who were at the party but not directly involved. It wasn't until years later that one woman finally broke her silence. In a small-town contemporary romance series, I didn't want go quite as far as murder, but I did want to have a dark mystery as the reason Adelaide Davis moved away from Whiskey Creek and doesn't want to return. When she does come home to take care of her aging grandmother, she has a lot to face—including what happened at that graduation party.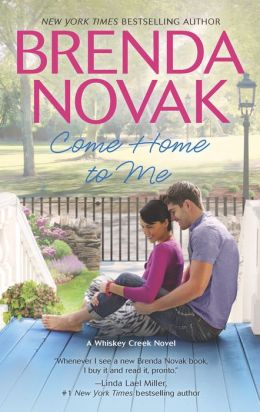 Take Me Home For Christmas: The hero of the fifth book in the series is one of the core group of friends who meets every Friday at Black Gold Coffee. As a successful suspense writer, Ted Dixon's also a bit of a celebrity in such a small town. About the only person who lives in a fancier home is Sophia, the girl he once loved. But that gorgeous house is more like a gilded cage. Her husband is rich and powerful but abusive. Until he dies running from an FBI probe of his investment firm. Reduced to looking for any kind of work to pay the bills and support her daughter, Sophia becomes Ted's housekeeper. And then those old feelings start to simmer …
Come Home To Me: If I haven't already said it, I love redemption themes and showing that people can overcome the past, so this one is a personal favorite. It's also my first secret baby story, so I was thrilled when RT gave it a Top Pick! The heroine for this book is Cheyenne's troubled sister, Presley. When Presley returns to Whiskey Creek, she has completely changed her life. But she hasn't been able to get over Aaron, the second-oldest of the bad ass Amos Brothers. But there's a secret she's been guarding …
Aaron is not part of the core group of friends on which I've built the series so far, but after featuring his sexy older brother, Dylan, in When Snow Falls, I was getting so much reader mail about him that I just had tell his story!
And now you're caught up on all the Whiskey Creek news! Come Home to Me is available in stores and online this week! And for more small-town love stories, be sure to visit our Everything Romance page.