Summer Pirates Set Sail for Readers' Hearts
Thu, 08/08/2013 - 10:54am — admin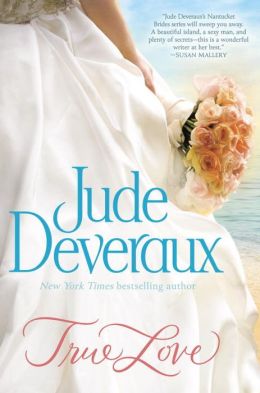 Whether they're crossing the seven seas on a hunt for treasure or saving their damsel in distress, pirates have continuously won over readers and have yet to go out of style. These swashbuckling heroes may be the underdog against all the dukes, highlanders, and shifters, but many authors have put their unique spins on these seafaring men and we thought we'd highlight a few of our recent favorites. Take a look!
To start, if you want to ease your way into pirate exposure, then be sure to read Jude Deveraux's latest, True Love, in which the hero, renown architect Jared Montgomery, is the descendant of pirate Captain Caleb Kingsley. When Alix Madsen is willed a house on Nantucket Island for a year, she finds herself unable to resist Jared and as the two of them grow closer, a haunted past and family secrets come to light.
If you like your pirates with the manners, grace, and style of a gentleman, then Gaelen Foley's My Notorious Gentleman should be your next read. Spy, pirate, and womanizer Lord Trevor Montgomery buys a crumbling estate in a small village after meeting Grace Kenwood, an outspoken woman he can't seem to get enough of. But Grace doesn't think a man like Trevor would give her a second glance, not with all the other women in the village to choose from. Yet the two of them grow closer and help each other realize they might make a perfect match.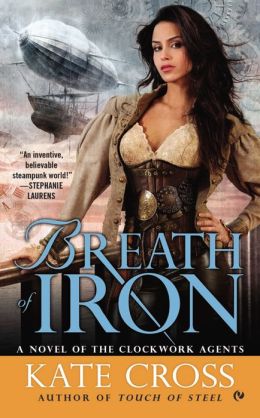 Pirates don't always sail across the seven seas and in Kate Cross' Breath of Iron, fans of steampunk adventures will revel in this action-packed and dramatic story of surgeon Evie Stone, who finds herself kidnapped by Mac, her former pirate lover and his airship crew. Mac's new wife is need of Evie's surgical skills, but the two of them realize there's still a spark between them. Now Mac has to decide where both his loyalty and heart lie.
And finally, for readers who love the classic pirate, Michelle Willingham's To Sin With a Viking is the perfect read. Caragh O'Brannon and her tribe are on the brink of starvation. When her brother decides to capture a nearby Viking ship and sell it for money, the tribe ends up with a Viking prisoner on their ends. Newly married Styr Hardrata thought new land would be the beginning of a bright future for him and his new wife, but he's now separated from her and his men. Styr plans on using Caragh to reunite with his people, but neither are prepared for the attraction they feel for one another.
Are you dying to set sail with these dashing pirates? Then be sure to purchase these titles in-stores and online today! For more intriguing heroes, visit our Everything Romance Page.