A Suspenseful Journey - Danger And Intrigue In April's Inspirational Fiction
Mon, 04/21/2014 - 1:20pm — admin
In the mood for some high stakes danger, but with a message? In this month's Inspirational Overview, we take a look at four noteworthy books that have a bit of suspense thrown in for good measure. These are perfect for readers looking for a little danger and intrigue mixed in with inspirational goodness. Take a look:
Nancy Mehl starts off our overview with Gathering Shadows. In this romantic suspense read, TV reporter Wynter Evans is desperately looking for a major story to cover to not only please her boss, but also keep her job safe. When she stumbles across a photo of a boy who resembles her brother, who disappeared nine years ago, she sets out to uncover the truth. She winds up in the town of Sanctuary, where she befriends the Mayor, who warns her of the secretive nature of Sanctuary's residents. Will Wynter be able to find the answers she seeks?
In Critical Condition, Richard L. Mabry's latest, Dr. Shannon Frasier is surrounded by death, not only in her professional life, but her personal one as well. Still recovering from her boyfriend dying in her arms, Shannon's life takes another grim turn when a man dies in her front  yard, leaving behind a cryptic message and a connection to her sister. When her sister shows up needing help in clearing her name of her boyfriend's murder, Shannon must seek out the truth and set everything right before it's too late.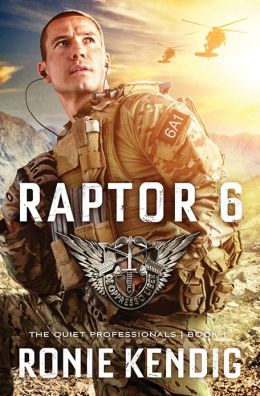 For readers who love a little history in their novels, Lori Benton's The Pursuit of Tamsen Littlejohn is sure to be a winner. After Tamsen Littlejohn's mom is murdered, she escapes to the mountains of North Carolina with a stranger named Jesse Bird, who will do anything and everything to keep Tamsen safe. But as they grow closer, so do their pursuers. They'll wind up in more danger before all becomes clear.
While this next one doesn't come out until May 1, it's definitely worth mentioning: In Ronie Kendig's Raptor 6, Dean Watters, leader of the Raptor 6 Special Forces in Afghanistan, likes to be in control. Yet missionary teacher Zahrah Zarrick may cause him to reexamine his life and heart. When an unknown enemy marks his unit, Zahrah and the entire U.S. military as a target, Dean must race against the clock to protect the innocent.
Blending suspense and inspirational themes together results in a winning combination, so be sure to purchase these fantastic reads in stores or online today! And for more Inspirational recommendations, visit our Everything Inspirational page!