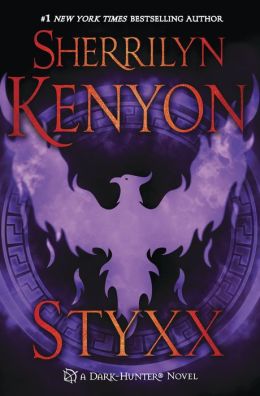 Sherrilyn Kenyon's latest Dark-Hunter novel, Styxx, hit shelves last week, and we decided to celebrate this long-running series by asking the author about her wounded hero Styxx, writing a character with a disability and what readers can expect next. Plus, we've got a chance to win either a hardcover or audio CD copy of the book!

***
Styxx is the 23rd book in the Dark-Hunter series. How has your writing changed since book one?
I would like to think that it's improved. I might be delusional, but that's what I hope and strive for with each publication.
The book takes some pretty dark twists and turns. How does the dark tone enhance the overall story?
34

COMMENTS
SUBSCRIBE TO RSS FEED
EMAIL
SHARE
PERMALINK
READ ENTIRE POST