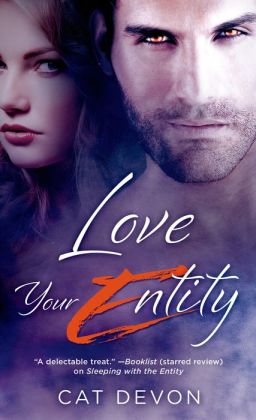 Truth is stranger than fiction, or so the saying goes. But what happens when truth and fiction collide, like in Cat Devon's latest, Love Your Entity? Today the author is here to tell us about how she couldn't resist having a little fun with her publishing team …
I swear, I've never used a real person in a book of mine before. But the fact that my heroine, Sierra Brennan, in Love Your Entity is an author opened the door for me to use people on my publishing team in my book … with their permission, of course!
I know some authors who have offered to use a real person's name in a book as an item in a charity auction. Others have even used social media for help in deciding what name to give a character.
I haven't done either of those things yet.
1

COMMENTS
SUBSCRIBE TO RSS FEED
EMAIL
SHARE
PERMALINK
READ ENTIRE POST