In our minds, the only thing that's better than an excerpt is a super advanced excerpt of a book we're dying to read! So today we're excited to share with you a lengthy snippet from Keri Arthur's upcoming series starter, Fireborn, which won't be hitting stores until July.
Fireborn is the story of Emberley, a phoenix who can take human form — and foresee death. In this action-packed excerpt Emberley is once again trying to cheat death, but there are always consquences. Ready to read? Let's get to it! Just be sure to check out the bottom of the post for our awesome giveaway.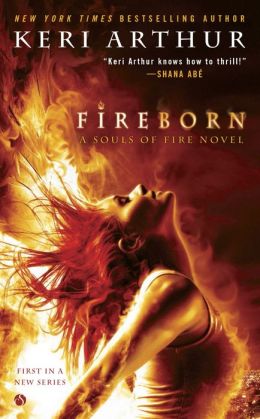 All of us dream.
Some of us even have pleasant dreams.
My dreams might have been few and far between, but they were never, ever pleasant. But worse than that, they always came true.
5

COMMENTS
SUBSCRIBE TO RSS FEED
EMAIL
SHARE
PERMALINK
READ ENTIRE POST