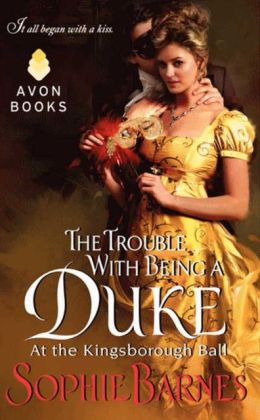 Most authors will tell you, the publishing world is changing at a lightening-fast pace — especially for an industry notoriously slow to shift. And authors are embracing a multi-platform, "hybrid" approach to publishing — utilizing various combinations of digital-first, self-publishing and traditional publishing to get their words out to readers more effectively.
Today we're talking with Avon Editorial Director Erika Tsang and author Sophie Barnes, who's moving from Avon's digital-first imprint, Avon Impulse, to Avon's print and digital line with September's The Trouble With Being a Duke. The duo stopped by to tell us more.
***

Erika: I'm delighted to introduce everyone to Sophie Barnes, one of Avon's rising stars. How does it feel, Sophie, to be a multi-platform author?
0

COMMENTS
SUBSCRIBE TO RSS FEED
EMAIL
SHARE
PERMALINK
READ ENTIRE POST