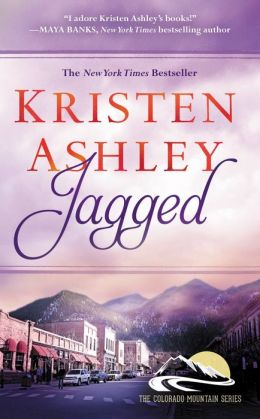 Being a reviewer for RT means you get to read a lot, inside and outside your comfort zone. Today reviewer Marie Bongiorno tackles her first Kristen Ashley — Jagged — and we made her report back in depth. Beware of mild spoilers below, okay?
If you've ever accessed the internet, you've probably heard of Kristen Ashley — or KA, as she's known to her fans — the über-popular romance author who writes mega alpha heroes. I was intrigued, but also trepidatious, because while I enjoy a hero who takes charge, I don't go in much for machismo.
But when Jagged, KA's latest in her Colorado Mountain series, came up for review, I was curious enough to take a chance.
Jagged is the story of Zara and Reece. They had an on-again, off-again thing for years. Zara broke it off, knowing Reece couldn't commit, and married another man. Things didn't work out, and when the book opens, she's down on her luck big time, having lost her business and her home.
0

COMMENTS
SUBSCRIBE TO RSS FEED
EMAIL
SHARE
PERMALINK
READ ENTIRE POST