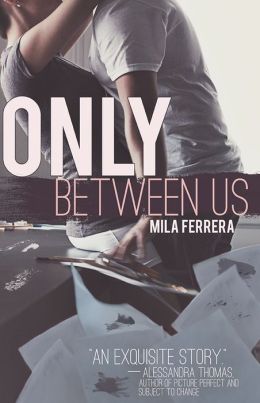 With a blend of psychological twists, romance and art, Mila Ferrera's Only Between Us had no trouble catching our attention. Neither did Mila herself. With a psychologist day job and a love for authors like Jeaniene Frost, we knew we wanted to pick Mila's brain about her journey as a writer, her thoughts on the New Adult craze and the inspiration behind her book. So sit back and relax with this exclusive interview!
***
Is there a specific author or book that inspired you to become a writer?
I had been on an absolute romance binge after reading very little for pleasure while in graduate school. I don't know that there's a specific author or book that got me going, but Jeaniene Frost, Sherrilyn Kenyon and Gena Showalter were certainly my go-to authors for escapist fiction. I think I eventually decided that those novels were so much fun that I wanted to try writing, too. I wrote some speculative fiction before turning to contemporary romance.
What do you love most about writing New Adult?
0

COMMENTS
SUBSCRIBE TO RSS FEED
EMAIL
SHARE
PERMALINK
READ ENTIRE POST