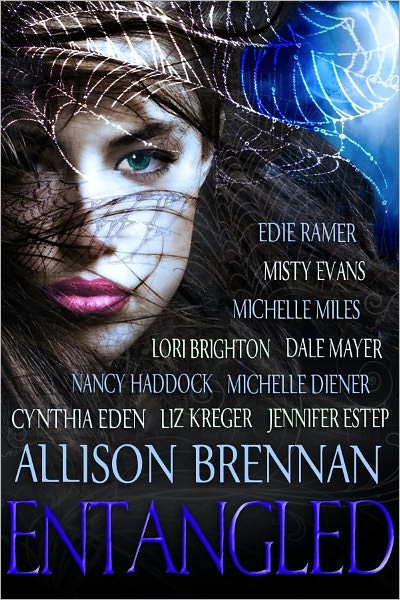 Check out eleven creepy crawl-y evil creatures and support the fight against breast cancer while you read — here's how: download your own copy of Entangled, the paranormal e-anthology that hit stores this morning. Entangled is a collaboration by Authors4thecure, eleven authors including two New York Times bestsellers and two breast cancer survivors, who are all dedicated to helping end this disease. Proceeds from Entangled will be donated to the Breast Cancer Research Foundation!
***
Why was it important to you to contribute to this anthology?
Liz Kreger: As a breast cancer survivor, I have a personal stake in a cure being found ... whether it's a cure for breast cancer, or any other cancer. With grants being continuously cut, it's important that research into finding a cure continue. Science has made so many breakthroughs in the past few years that an actual cure could be just around the corner. I felt this was an opportunity to give something back using my own unique talents.
6

COMMENTS
SUBSCRIBE TO RSS FEED
EMAIL
SHARE
PERMALINK
READ ENTIRE POST