Co-authors Inez Kelley and Ginny Glass Struggle with "who plays the man" in their new erotic romance Talk Dirty To Me.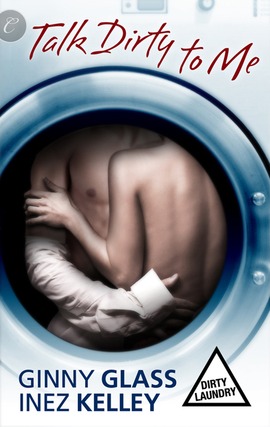 Ginny: Gimme Talk Dirty To Me back, I want Jarod.
Inez: Wait your turn, I have the lube out and he is getting duuuuuuurdy.
Ginny: It is my turn! Send him to me and go to bed. It's like what, 2 AM there? Selfish cow.
Inez: Pffft …. btw, Jarod is now allergic to cats.

Ginny: Okay, that works. I'm switching to Nora for the next section. I edited the last five pages, loved the hand holding bit, very sweet. Also I gave them their first kiss.

Inez: Saw that, nice job on the tenderness but I interrupted it * snicker * You want to write the next phone call?

Ginny: HELL YEAH! Have you sent him back yet?

Inez: I'm almost done this bit. Keep your shirt on.

7

COMMENTS
SUBSCRIBE TO RSS FEED
EMAIL
SHARE
PERMALINK
READ ENTIRE POST