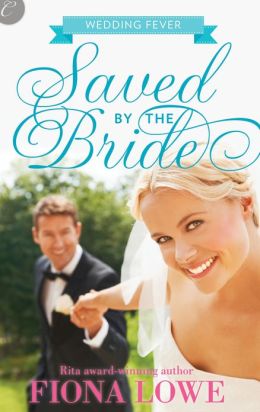 We always love when opposites attract, and the hero and heroine in Fiona Lowe's Saved by the Bride do just that. When businessman Finn Callahan heads to his family's second home in Wisconsin, he's prepared to make it a fast trip. He certainly doesn't expect country girl Annika to steal his heart. What does a high-powered professional see in a laid-back small-town woman? We asked the author, and she gave us quite a long list of reasons.
Perennial bachelor, Finn Callahan's visit to his father's vacation home in rural Wisconsin should have been a quick, unmemorable trip. After all, Finn has a paper empire to run and a personal life to get back to. So imagine his surprise when he can't keep his thoughts off of Annika, the rural girl with a heart of gold and a wardrobe full of hoodies. What makes this woman so special?
Let Finn count the ways...
Her Legs. Finn had always been more of a breast man right up to the moment he met Annika's legs climbing inexpertly into his library.
1

COMMENTS
SUBSCRIBE TO RSS FEED
EMAIL
SHARE
PERMALINK
READ ENTIRE POST