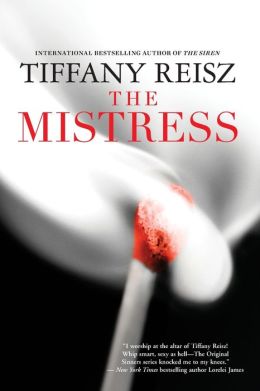 With the release of The Mistress, Tiffany Reisz completes the story arc of the four books she calls "The Red Years," wrapping up the story of Dominatrix/erotica author Nora Sutherlin and her merry band of kinksters.
It's fairly obvious that most of us here at RT are big fans of the series; once editors and reviewers have read the ARC, emails and instant messages start flying with loads of shouty caps, emoticons, and flailing GIFs. We've written about the books, what we thought was coming, let Ms. Reisz talk to us about BDSM, and generally raved about the series. Reisz even won the 2012 RT Reviewers' Choice Award for Best Erotic Romance.
What we haven't done, however, is talk about one of the most polarizing figures in erotic fiction: Søren.
0

COMMENTS
SUBSCRIBE TO RSS FEED
EMAIL
SHARE
PERMALINK
READ ENTIRE POST