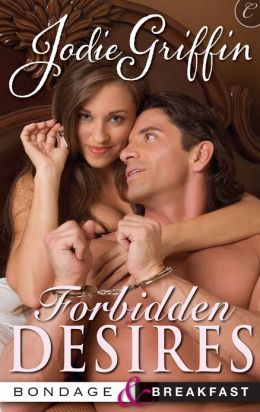 It's no secret that a lot of BDSM erotic romance features dominant heroes and submissive heroines. But what about readers who want their women a little more assertive and their men eager to please? In author Jodie Griffin's latest release "Forbidden Desires," Bella has recently discovered her dominant side after ending her relationship with a man who insisted that he be the one in charge. After meeting submissive paramedic Marcus, Bella thinks she's finally found her match, but the new roles may take some getting use to. We wanted to learn more about the author's interest in stories with dominant women and submissive men so we asked Griffin to share some her favorite titles featuring lady Dommes:
Kink is in.
It's no secret to anyone these days, but people really like to read about sex, and if it's kinky sex? Even better. Add in some rope, a flogger, safe words and a hot guy calling a woman Mistress, and...
Wait, what? Did she just say Mistress?
Yes, yes I did.
5

COMMENTS
SUBSCRIBE TO RSS FEED
EMAIL
SHARE
PERMALINK
READ ENTIRE POST