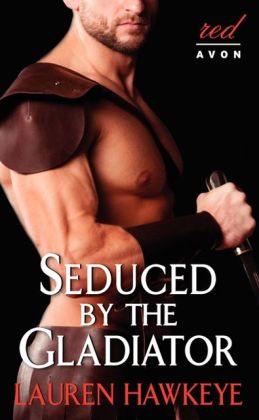 Historical erotic romance isn't just your standard erotic fare set in a different time period. Like all historical stories, they take careful plotting and must abide by the rules of the era. This can be a lot of work, but for author Lauren Hawkeye — who also writes contemporary erotic romance as Lauren Jameson — it's well worth it. Today the author shares her experiences writing her latest historical erotic romance, Seduced by the Gladiator, and the differences writing historical versus contemporary erotic romance. Plus, the author shares her favorite stories from both subgenres.

I write hot books.
This is usually what I tell people when they ask what I've published. And I do — I write erotic stories for Harlequin Nocturne, for Avon Red, and for Penguin/NAL (as Lauren Jameson). But to me the stories that I write all require very different mindsets, depending on the setting.
The hottest books that I write are the historical and the contemporary. What's the difference, you might ask... isn't the structure the same, regardless of the time period?
Not for me.
1

COMMENTS
SUBSCRIBE TO RSS FEED
EMAIL
SHARE
PERMALINK
READ ENTIRE POST