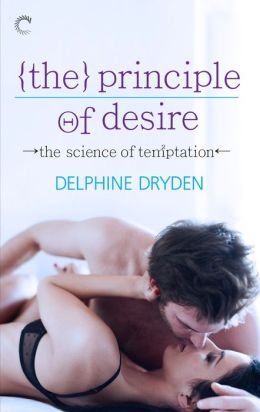 My official RT review for Delphine Dryden's "The Principle of Desire" appears in the February 2014 issue of the magazine, which means it won't be available online until mid-month, but the book releases today and I can tell you right now, I absolutely adored it.
Out of the three novellas in Dryden's Science of Temptation series, this one by far is my favorite. And if you know my reading habits at all, you won't be surprised. This story contains so many things I love reading about, especially in erotic romance: BDSM, a strong heroine on which the story is primarily focused and an asshole ex you love to hate.
For those who like their erotica hero-centric (which I know many people do, I'm the odd woman out here), this one might not be your cup of tea because it mainly focuses on heroine Beth and her transformation, while hero Ed experiences less dramatic growth, although he does learn more about himself and discovers new things he never thought he'd enjoy.
0

COMMENTS
SUBSCRIBE TO RSS FEED
EMAIL
SHARE
PERMALINK
READ ENTIRE POST