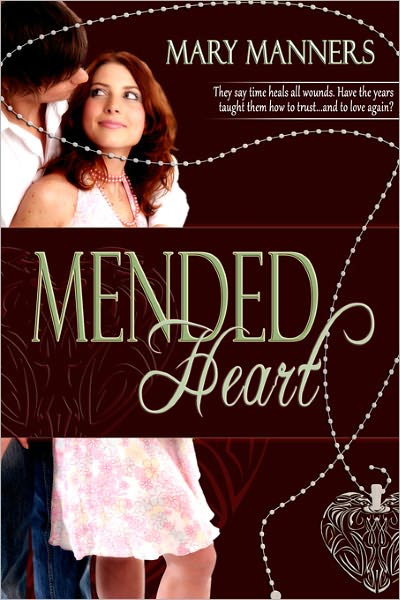 Inspirational author Mary Manners gives us a crash course in bad boys (and a look at how to make Bad Boy Stew) just in time for us to fall head over heels for her latest hero, Shane Calkin of this month's Mended Heart.
When the idea for my contemporary inspirational romance, Mended Heart came to me, I knew I wanted to take a bad boy and turn him good (within the confines of 200 or so pages). What a daunting task! So, how does one 'change' a bad boy to good? First, one must understand the recipe for a bad boy:
Bad Boy Stew:
1 Cup Hidden Secrets
2 Heaping Tablespoons Reckless Activities
1 Swollen Ego Mixed with a Rounded Teaspoon of Pride
A Bit of Insecurity
A Dash of Good Looks
A sprinkle of Humor
Just a Pinch of Conscience
Take the above ingredients and stir them well. Then add the girl he spurned in high school, who's back in town with. Blend them together and bake at high temperatures until he realizes she's developed a backbone—and a sharp tongue. Throw their hidden secrets into the mix and let them churn for a while, then peek and see what's developed. Continue to let the contents mingle, watching for new developments. When the ingredients appear to be fully meshed and tender, remove from the heat and enjoy!
11

COMMENTS
SUBSCRIBE TO RSS FEED
EMAIL
SHARE
PERMALINK
READ ENTIRE POST