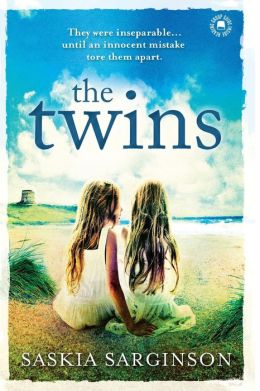 The bonds between siblings are tough as nails — after all, blood is thicker than water. But there's nothing quite as magical and powerful as the relationship between twins. Author Saskia Sarginson skillfully tackles the trials and triumphs of twins in her heartfelt and beguiling novel, The Twins. Today, Saskia discusses the inspiration behind the novel, her experiences raising twin girls and the power of such a unique and unbreakable bond.
***

Can the bonds between twins ever be broken? How can two girls who began their existence as inseparable identical twins end up living completely separate lives in their twenties, hardly speaking, awkward in each other's company?
Those were the questions I set for myself when I sat down to write my novel, The Twins.
0

COMMENTS
SUBSCRIBE TO RSS FEED
EMAIL
SHARE
PERMALINK
READ ENTIRE POST