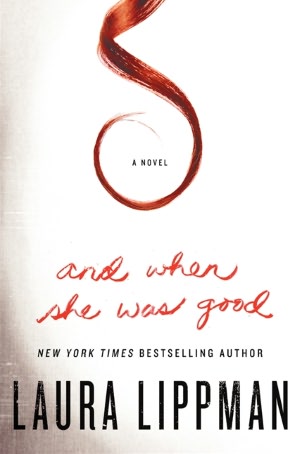 Laura Lippman's latest release And When She Was Good features suburban madam Heloise (aka Helen) as she quietly runs an escort service. When another suburban madam dies, Heloise suspects her former pimp Val, whom she helped put behind bars. Worried that she may be next, Heloise must discover who is behind the killing in order to protect her — and her son's — life. Today RT's Managing Editor Liz French interviews the author about her intriguing new suspense novel.
***

What prompted you to write about "suburban madams," was there some local story or news item that led you down that path?
No news story, not at the time of conception if you will. (Later, there were several with some eerie parallels.) I was just musing about what it would take for a single mother to live in a posh suburb — what would it take in terms of salary and childcare and flexibility.
How much research — and what sort of research — did you do to get the background right for Helen/Heloise and her life?
I read a lot, but Heloise's business model is unique, among escort services. I spent more time working backward from the character as I understood her. What would this woman do, how would she operate?
Helen/Heloise, the main character in And When She Was Good, is absolutely fascinating. She's a survivor, a fiercely protective mother who'll go to any lengths to keep her son safe, an autodidact. How did you go about building her, was she based on any particular person? Did you ever feel like "there but for the grace of God and good parents go I"? Was it important to you to make her a white middle-class girl "gone wrong?"
0

COMMENTS
SUBSCRIBE TO RSS FEED
EMAIL
SHARE
PERMALINK
READ ENTIRE POST