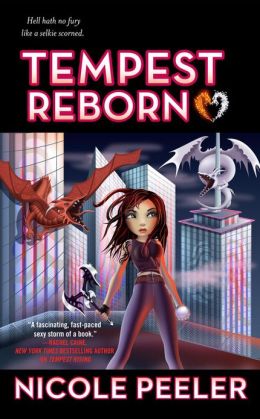 Ever since the 50 Shades trilogy, everyone has been hopping on the "50 Shades" train (there's even a cookbook called 50 Shades of Kale, we kid you not). And although Urban Fantasy author Nicole Peeler has yet to cash in on the billionaire Dom erotica craze, she's thought up what a BDSM contract would look like if it were set in an Urban Fantasy universe — that's right, vampires, werewolves and other supernatural creatures gettin' their kink on, with an injection of humor and probably some sort of evil to destroy or mystery to solve, of course!
Whenever a book makes it huge, all of publishing starts scheming how to capitalize on its success. I am not immune to this temptation, although I've made it more into a favorite game rather than a serious endeavor.
As an Urban Fantasy writer (I wrote the Jane True series for Orbit Books), I'm at an advantage. After all, Urban Fantasy is such a genre-mélange that it's easy to insert a few supernatural creatures and/or some magic, and let things play out in my mind.
Therefore, in honor of That Book, here's what a BDSM contract might look, if negotiated between a vampire and a werewolf. Enjoy!
***
0

COMMENTS
SUBSCRIBE TO RSS FEED
EMAIL
SHARE
PERMALINK
READ ENTIRE POST