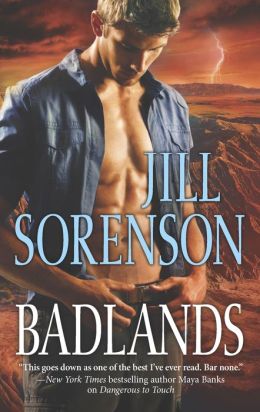 Oh readers, it's the start of the first full week back after the holidays. We're dragging as much as you are. So that's why we think an excerpt break is in order! Today for you we've got a captivating romantic suspense, Jill Sorenson's Badlands. It's the story of wealthy politician's daughter Penny, who's kidnapped along with her son and hunky bodyguard Owen. They're taken to the badlands, where people are rarely heard from again. Intrigued? We know we are!
Jill sets the stage for us:
This scene takes place right after the abduction. Penny and her son, Cruz, are in the backseat of the stolen vehicle with Owen. One of the kidnappers, Dirk, is sitting next to Owen. The other is driving them to the Badlands.
Please be warned that this excerpt contains graphic language and violence.
***

Penny had never been more terrified.
0

COMMENTS
SUBSCRIBE TO RSS FEED
EMAIL
SHARE
PERMALINK
READ ENTIRE POST