Historical fans, ready to add a new author to your must-read pile? Then let us introduce Darcie Wilde. Her debut, Lord of the Rakes, captivated RT reviewer extraordinaire Kathe Robin, who called the romance, "a lively, original and highly sensual love story." We wanted to know more about how Darcie's career got started and what readers can expect from her new romance, so we tracked her down to get some answers.
***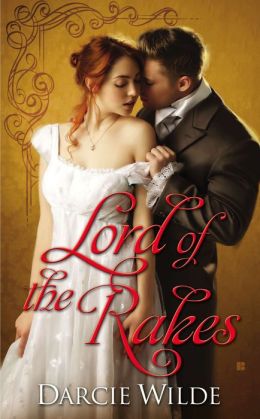 Name: Darcie Wilde
Book: Lord of the Rakes
Genre: Historical Romance
Current Home: Ypsilanti, Michigan
Author Icon: Georgette Heyer. Brilliant writer, incredible work ethic.
Favorite Word: Jabberwock
Was this the first book you ever wrote?
No. The first book I ever wrote was a very bad time travel romance called Love's Own Time.
How did you start writing?
0

COMMENTS
SUBSCRIBE TO RSS FEED
EMAIL
SHARE
PERMALINK
READ ENTIRE POST