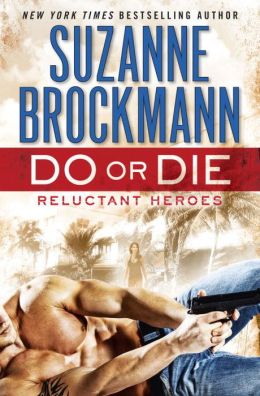 When you pick up a Suzanne Brockmann title, you expect alpha heroes, danger and excitement. And with the start of Suzanne's new Reluctant Heroes series (can we just say we love that title?), vintage Suz is back. Want to see for yourself? Check out this excerpt of Do or Die, where ex-Navy SEAL turned jewel thief Ian (can we just say we also love that job title?) gets roped into a new case. And check out the bottom of the post, where we're giving away a copy!
Aaron had just gotten Rory down for a nap when the phone rang.
"Motherfuh— " He cut himself off, in case the shrill ringtone had woken up his son. At eleven months old, Rory was starting to make word-sounding noises, and motherfucker was not going to be part of his vocabulary. At least not until he went to school and heard it from some other kid with crappier parents.
7

COMMENTS
SUBSCRIBE TO RSS FEED
EMAIL
SHARE
PERMALINK
READ ENTIRE POST