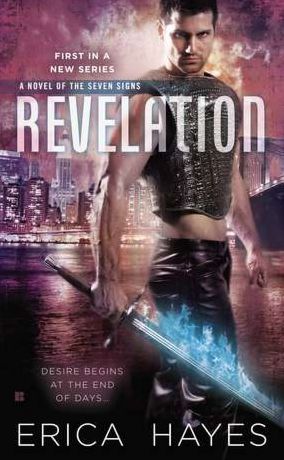 In Erica Hayes' recent release Revelation, medical examiner Morgan Sterling isn't a believer, but when she meets fallen angel Luniel, the two must work together to stop a dangerous zombie virus from taking over their city. Luniel is after the demon princes responsible for unleashing the plague and must convince Morgan that the cure for the disease is more than medical. With more winged heroes gracing the pages of out favorite paranormal romance stories than ever before, we asked the author why angels make such appealing heroes.
They slaughter innocents. They turn cities to salt. They smite their enemies with a ready sword, stained to the elbows in the blood of unbelievers and heretics. They're the relentless, remorseless bringers of holy vengeance, and they take no prisoners. Kind of like the Terminator with feathers.
Would you ever really want to meet an angel?
3

COMMENTS
SUBSCRIBE TO RSS FEED
EMAIL
SHARE
PERMALINK
READ ENTIRE POST