In our July 2012 issue, we loved talking to five authors who've featured Paris in their books, and generally we got very enthusiastic answers about the City of Light. But we wondered if there was a dark side to their experiences in the city. So we asked Eloisa James, Laura Florand, Cara Black, Joanna Bourne and Anna Davis, who all have recent releases set in Paris, this question: Was there any point where Paris let you down or didn't deliver? Did you have a "bad day," Parisian style?
***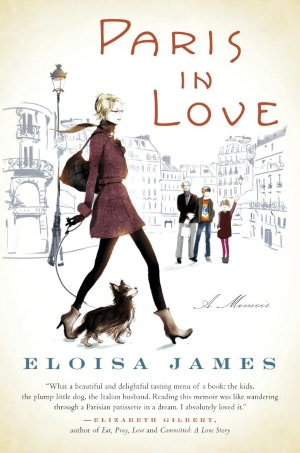 Eloisa James, whose memoir Paris in Love discusses her year abroad in Paris:
Oh, yes. I did have a very bad day—and my whole family experienced it with me. It was my son's 16th birthday, a day that included our only encounter with that famous movie staple, the "Rude French Waiter." It was hilariously awful, and I can't help thinking with some satisfaction that I got my revenge in print.
Laura Florand, author of The Chocolate Thief:
Oh, yes, often! It rained pretty much my entire first year there and people really did seem quite rude to someone coming from a small town in the South who had spent her previous time overseas on a friendly tropical island. And as a young female on my own, the level of harassment was well beyond the scope of anything I knew how to deal with at first. In fact, when Cade Corey in The Chocolate Thief pushes someone into the Seine, it's my little creative revenge. When you come from a small town where smiling is the de facto interaction with everyone, there's a steep learning curve to dealing with a city like Paris. But ... it has the most delicious chocolate and pastries in the world, among many other moments of gustatory bliss, and that makes up for a lot. As does the Seine at night.
1

COMMENTS
SUBSCRIBE TO RSS FEED
EMAIL
SHARE
PERMALINK
READ ENTIRE POST