In the mood for a good mystery? (We almost always are.) Well, Allison Brennan's launching a new series this week with Notorious. It's the story of Maxine Revere, in-your-face TV investigative journalist, and the long ago murder of her best friend. We caught up with Allison to hear more about her writing life, and her thoughts on publishing as a whole.
***
Your books are so full of twists and turns, how do you continue to keep your writing fresh?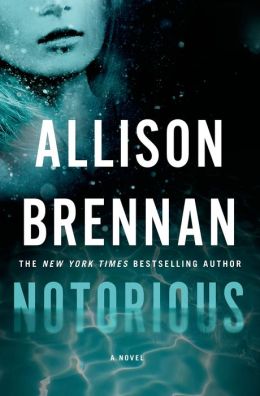 Thank you! I'm glad you think I'm still fresh, because that's always a struggle. I want every book to be better than the last, and that pressure can sometimes stifle my creativity. For example, many of my earlier books were serial killer books, and in the Lucy series I tried to change it up a bit. I haven't had a true serial killer since Kiss Me, Kill Me (2011, Ballantine), and even that book wasn't a traditional serial killer. I'm actually thinking of going back to that with an upcoming Lucy book because I haven't done it for awhile.
0

COMMENTS
SUBSCRIBE TO RSS FEED
EMAIL
SHARE
PERMALINK
READ ENTIRE POST