BY RT BOOK REVIEWS, NOVEMBER 26, 2013 | PERMALINK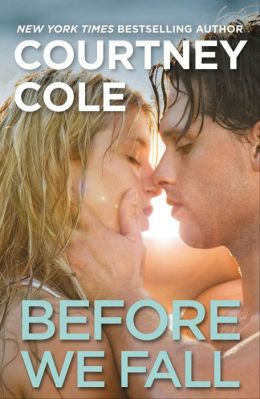 Oh reader, stuck at work on this short holiday week? It's probably time for an excerpt break! Today for you we've got
Courtney Cole
's
Before We Fall
, which hits shelves next week. The third book in the addictive, New Adult Beautifully Broken series,
Before We Fall
tells the story of Dominic, a famous actor with a hardened heart, who's never recovered from a tragedy the night of his high school graduation, and Jacey, who's working to overcome her daddy issues. The two collide — and sexiness and drama ensue.
Don't want to wait until Tuesday, December 3, for a taste? Then read on!
Jacey is standing still in the middle of the room, dressed in her uniform, letting a party guest lick salt off of her forearm for a tequila shot. She's heavily made up tonight- thick mascara, red lipstick. She smiles up at him with those red lips and a fake smile and as she does, she catches sight of me.
She freezes in shock, although what the fuck? I'm the one living here temporarily. I belong here, she doesn't.
Suddenly, a guy comes rushing up to me, someone I don't know. A very drunk someone.
0

COMMENTS
SUBSCRIBE TO RSS FEED
EMAIL
SHARE
PERMALINK
READ ENTIRE POST