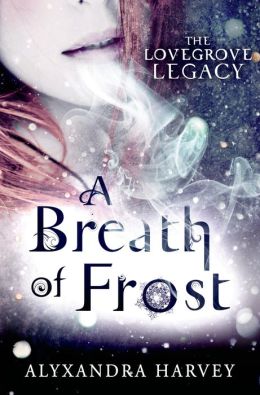 News of a new Alyxandra Harvey release always causes a flurry of excitement here at RT, so it's no surprise that we're all over her witchy January YA release, A Breath of Frost! Set in Regency London, this first installment in the Lovegrove Legacy series combines witches, action and addictive romance.
If you're dying to learn more, then you're in for a treat today because we have an exclusive first look! Read on to see which witches Alyxandra loves the most and then watch an exciting video where she discusses the book and its characters. But that's not all! At the end of the post enter for a chance to win A Breath of Frost! Take it away, Alyx!
Who hasn't stared up at the sky, wondering if you could move the clouds with your mind? Or is that just me admitting to listening to too much Kate Bush in university?
14

COMMENTS
SUBSCRIBE TO RSS FEED
EMAIL
SHARE
PERMALINK
READ ENTIRE POST