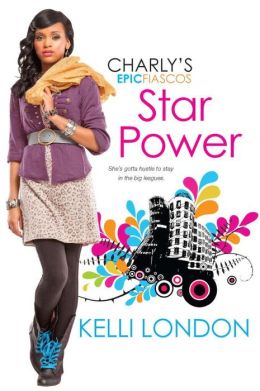 Kelli London knows how to stir up trouble — at least for her characters. London's fun and entertaining Epic Fiascos series stars Charly, a teen reality TV star who finds herself in more than one, well, epic fiasco. Today, London chats with us about the inspiration for her series, her new book Star Power and which reality TV shows she's addicted to!
***
Where did the idea for your Charly's Epic Fiascos series come from?
Two words: Dreams and goals. In life, we all want something, and in order to get that something we must go after it, we must make it happen. The need to become — a need every teenager is faced with when transitioning from adolescence to adulthood — is how Charly and her fiascos were born.
Charly is a pretty headstrong young woman. Did you draw on any personal experiences to shape her character?
1

COMMENTS
SUBSCRIBE TO RSS FEED
EMAIL
SHARE
PERMALINK
READ ENTIRE POST