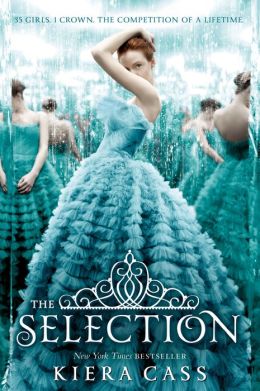 Last year author Kiera Cass exploded onto the young adult scene with her futuristic novel, The Selection. The story follows artist America Singer, a young lady vying for the honor of becoming the next queen by marrying Prince Maxon. The only problem — America is already in love with Aspen who is definitely NOT royal.
This bestselling novel was quickly snatched up by Hollywood and is in the process of being adapted into a television series (read more about this here).
This month Cass follows up her blockbuster with the second in the series, The Elite. Only six girls remain in the running for Maxon's engagement ring, and America is a front runner. But the question remains, will the lure of wealth and notoriety, not to mention a handsome prince, turn America's head. Or will she choose her old life and first love Aspen?
4

COMMENTS
SUBSCRIBE TO RSS FEED
EMAIL
SHARE
PERMALINK
READ ENTIRE POST