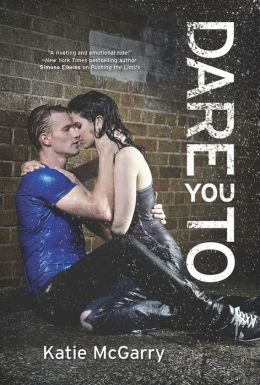 We at RT are HUGE fans of Katie McGarry (if you've read her drama-filled, angsty, dark YA, you'll know why the all caps was necessary). And not to rub it in, but one of the (biggest and best) perks of working at RT is that we get to read books early — books like McGarry's upcoming Dare You To, out May 28 from Harlequin Teen. Oh boy, is it so good and steamy and ... well, you'll have to wait and see.
Well, all but one of you. One lucky reader will get an advanced copy of Dare You To, so we can all tweet about how amazing it is way before May 28th. Find out how to enter at the end of this post!
For all you other McGarry fans, there's still good news. McGarry wrote a novella, "Crossing the Line," set in her same universe, filled with swoon-worthy, troubled, romantic characters, and it's out today! "Crossing the Line" tells the story of Lincoln and Lila, who only met once — at a funeral — but who forged an amazing connection despite their difficult lives.
17

COMMENTS
SUBSCRIBE TO RSS FEED
EMAIL
SHARE
PERMALINK
READ ENTIRE POST