Theme Spotlight: Highlanders
Fri, 06/17/2011 - 2:24pm — admin
There are few characters more intriguing than the kilted warriors and fiery lassies of the Highlands. From Diana Gabaldon's Outlander hero, Jamie, to the sparkling couples of Julie Garwood's classic Scottish adventures, it's no surprise that many of the spots on our keeper shelves are filled with these tales of love and brogue. But we count ourselves lucky that many of the authors who set their tales in the Highlands also can't get enough of the area, and the age of Scottish Highlanders is not over! Today author Monica McCarty chats about why she loves the Highlands. Then we highlight some of the new crop of highlanders in current series, sagas that have just begun and a few extra credit Highlanders in this theme spotlight.
All it takes is a quick browse down the aisle (or virtual aisle) of your favorite romance store to see the number of covers with plaid to realize that Highlanders are hot (the books not just the men). With their sexy, usually-strapping, usually-alpha heroes, haunting castles, dramatic seascapes, windswept moors, and turbulent history, Scottish historicals have always been a popular sub-genre. But today, authors are putting fresh twists on the ever-expanding genre, giving a little something for everyone.
Readers can still find a good Romeo & Juliet style clan-feud or Outlander type time travel, but what if you want werewolves? Got it. Vampires? You bet. If you like Navy SEALS or Special Ops romance, I've got you covered. My new Highland Guard series—or what I call "Special Ops in Kilts"—is a genre-mixing blend of Scottish and military romance (think Suzanne Brockmann meets Braveheart). Whether you like a "wee" bit of history, a lot of history, medieval, Tudor or regency, family sagas, humor, drama, or mystery, you can find it between the pages of a Scottish romance.

- Monica McCarty

RECOMMENDED READS
Ongoing Series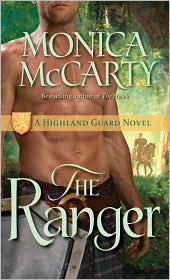 Series: Highland Guard
Author: Monica McCarty
Series Defining Feature: As the author explains, these warriors are "Special Ops in Kilts"
Latest Installment: The Ranger (January 2011)
Series includes: The Hawk (September 2010) and The Chief  (April 2010)
Forthcoming: The Viper (October 2011)

Series: The Galloway Trilogy
Author: Amanda Scott
Series Defining Feature: These medieval Scots wreak havoc on the borders and in the bedroom!
Series Includes: Tamed by a Laird (July 2009), Seduced by a Rogue (January 2010), Tempted by a Warrior (July 2010)

Series: The Children of the Mist
Author: Paula Quinn
Series Defining Feature: Highlander siblings find their paths to love littered with political intrigue
Series Latest: Tamed by a Highlander  (July 2011)
Series Includes: Ravished by a Highlander (May 2010), Seduced by a Highlander  (September 2010)
Forthcoming: Conquered by a Highlander (TBA)

Series: The Tulloch Sagathan Trilogy
Author: Karen Ranney
Series Defining Feature: A mystical family heirloom that shows the future causes trouble
Latest Installment: A Borrowed Scot (April 2011)
Series Includes: Sold to a Laird (December 2009), A Highland Duchess (August 2010)

Series: The Highlander Trilogy
Author: Julianne MacLean
Series Defining Feature: These warriors are fearless in every area of their lives except love
Latest Installment: Claimed by the Highlander (April 2011)
Series Includes: Captured by the Highlander (March 2011)
Forthcoming: Seduced by the Highlander (October 2011)
Starting Series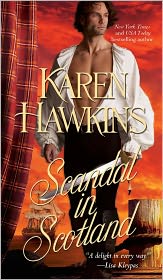 Series: The Clan MacAlpine Series
Author: Veronica Wolff
Series Defining Feature: Find out what happens when a child captured from his highland clan returns as an adult
Latest Installment: Devil's Own (March 2011)
Series Starter: Devil's Highlander (August 2010)

Series: Hurst Amulet Series
Author: Karen Hawkins
Book's Defining Feature: These are some seriously funny Scots!
Latest Installment: Scandal in Scotland (June 2011)
Series Starter: One Night in Scotland (December 2010)

Series: Highland Warriors
Author: Sue-Ellen Welfonder
Book's Defining Feature: It's Romeo and Juliet with brogue
Series Starter: Sins of a Highland Devil (January 2011)
Forthcoming: Temptation of a Highland Scoundrel (August 2011), Seduction of a Scottish Warrior (TBA)

Series: Scottish Knights Trilogy
Author: Amanda Scott
Book's Defining Feature: Can a gentle giant convince "Wildcat" Catriona that no clan politics should come between their love?
Series Starter: Highland Master (February 2011)
Forthcoming: Highland Hero (September 2011)

Series: The Return of the Highlanders
Author: Margaret Mallory
Series Defining Feature: Four young boys visit their clan's fortuneteller and learn about their romantic futures
Series Starter: The Guardian (May 2011)
Forthcoming: The Sinner  (November 2011)
EXTRA CREDIT READS: Paranormal Scots
Series: Daughter of the Glen
Author: Melissa Mayhue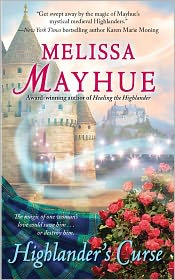 Series Defining Feature: Faerie magic aids these Scots who frequently time travel to their happily ever afters
Series Latest: Highlander's Curse (April 2011)
Series Includes: Thirty Nights with a Highlander (July 2007), Highland Guardian (November 2007), Soul of a Highlander (June 2008), A Highlander of Her Own (February 2009), A Highlander's Destiny (January 2010), A Highlander's Homecoming (February 2011), Healing the Highlander (March 2011) 

Series: Dark Sword Series
Author: Donna Grant
Series Defining Feature: Sizzling druid warriors meet their matches
Latest Installment: Untamed Highlander (May 2011)
Series Includes: Dangerous Highlander (January 2010),  Forbidden Highlander (June 2010), Wicked Highlander (November 2010)
Forthcoming: Shadow Highlander (August 2011)

Series: The Wherlocke Series
Author: Hannah Howell
Series Defining Feature: Members of the Wherlocke family have special magical abilities
Latest Installment: If He's Dangerous (June 2011)
Series Includes: If He's Wicked (June 2009), If He's Sinful (December 2009), If He's Wild (June 2010)
Did we mention your favorite highlanders? Let us know in the comments below!