These Childhood Sweethearts Find A Second Chance At Love
Thu, 08/15/2013 - 1:21pm — admin
We often grow up and apart from our childhood chums, we change, we move away. But those connections formed as kids can be hard to break — and sometimes that foundation can be the jumping off point for something … more. These heartfelt stories all feature the friends-to-lovers trope with exciting, refreshing and enthralling new twists. Take a look!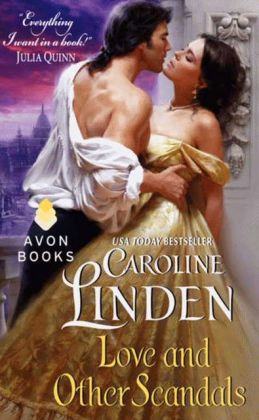 In Caroline Linden's historical romance Love and Other Scandals, Joan Bennett is 8 when her brother's best friend, Lord Tristan Burke, breaks into her room in search of a place to hide. This fateful night is the spark of a long-and-winding relationship, and as the two grow older, they become drawn to one another. Joan is looking to add a little scandal to her life and Tristan is more than willing to help. Suddenly, these childhood friends find themselves in an entirely new relationship together.
Taking it one step further, in Beguiling the Barrister by Wendy Soliman, Felicity Forester sets her sights on marrying her neighbor Darius Grantley — a plan she's been working on since she was 11 and he 16. Darius feels the same way about Felicity, but a difference in social status is holding him back. Circumstances change when he becomes a successful barrister, a status that may just lead him to a happily ever after with Felicity after all.
Meanwhile, in Wrong Man, Right Kiss, Julian John Gage, a successful PR head, has been hopelessly in love with his best friend Molly since they were kids. After Molly shares a passionate kiss with Julian's brother at a masquerade party, she asks Julian for his help. He proposes she win his brother's heart by making him jealous, and the two pretend to be lovers. Molly doesn't know, however, that she really kissed Julian at the party. Sparks fly in this sizzling read from Red Garnier that is sure to entice and delight readers.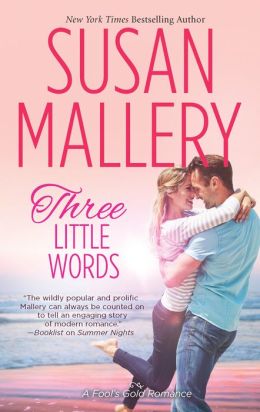 In All Out of Love, Lori Wilde's latest, Lace Bettingfield knows what it's like to be publicly and deeply embarrassed. After all, a love note where she declared her feelings for the school football star ended up published in the newspaper. Years later, Lace is over her crush on Pierce Hollister — or is she? When Pierce returns home after an injury costs him the Super Bowl, he sets out to win Lace over, once and for all.
Susan Mallery puts a unique spin on the friends-to-lovers trope with Three Little Words. After her sister dumped Ford Hendrix and he left for the military, Isabel Beebe wrote Ford letters for years. Now she's grown up and the pair find themselves back home and posing as boyfriend-and-girlfriend to dodge Ford's mother's attempts to marry off her sons. Will Isable and Ford find their situation more than ideal?
And finally, Guilty as Sin combines romance and chilling thrills to tell the story of Kate Beckett and her ex-boyfriend Tommy Ibarra as the two race against the clock to chase down a killer who may be connected to Kate's brother's own murder years ago. The former teen lovers must learn to work together before it's too late. But as they grow closer, so does the danger. This suspenseful read from Jami Alden pulls out all the stops and is not to be missed!
Are you dying to know how these childhood friends find themselves falling in love after all these years? Then pick up these great books in stores or online today! And for more recommendations, visit our Everything Romance Page!