Three Author Friends Create Holiday Miracles
Wed, 10/03/2012 - 10:22am — admin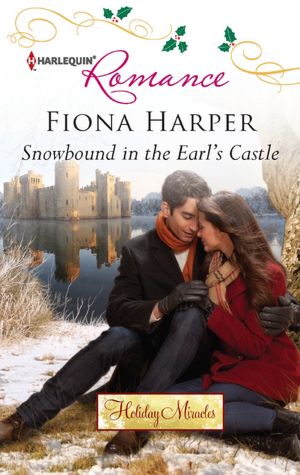 Shirley Jump, Donna Alward and Fiona Harper don't just write fantastic stories of love and happily ever afters, they're also friends who are collaborating on a holiday series from Harlequin Romance! How did this come about? Donna Alward shares how the idea was born and all three authors give their take on how their plan became a reality.  
Three Romance writers, good friends, generally only get to see each other at the Romance Writers of America convention. How does that all play out? Well, we show off shoe purchases, swap writing stories and in general, laugh a whole lot. The three of us — Shirley Jump, Donna Alward and Fiona Harper — sat at an outdoor café in Washington DC in 2009, sharing some Thai food and a few glasses of wine when an idea was launched.
Shirley: Hey, I have an idea. Or maybe it's the wine talking.
Donna and Fiona laugh. "Share," Donna says.
"We're three friends. From three different countries. With three different writing styles. Sort of like…three sisters. What if we did a trilogy based on three sisters, living in different countries?" Shirley says. "It could be fun."
Fun? Absolutely. Intriguing? Definitely. It took two years to go from first impromptu dinner to having the proposal accepted, but it was an idea worth seeing through to the end…
Donna: RWA '09 was my first ever National conference, and only the second time I'd met Fiona in person. Our friendship really took off that week as we did almost everything together. We just kind of fell into dinner plans with Shirley and went to this Thai place and concocted this trilogy idea. That was a really special conference for me, and I love how this trilogy really started over summer rolls and soup. But it was really Shirley who took point on pitching it and getting a proposal going. This definitely wouldn't have happened without her. I like to think of her as the Queen of Continuities. She's got a lot of experience doing group series.
Fiona: We threw all sorts of ideas around at the start of the process. We always knew we wanted to have a Christmas theme, but how to tie three girls living in three different countries together? We had one idea where all three heroines found love staying at the same English cottage - a bit like The Holiday meets The Love Boat. And how much Christmas was too much Christmas? We got carried away sometimes, talking about not just triple weddings, but triple Christmas weddings!  Eventually we settled down and decided on three sisters who needed to discover a little Christmas magic for their fractured family and for their own lives.
Shirley: I'm still laughing at the Queen of Continuities reference. I wonder if that entitles me to a tiara? Just kidding! Donna and Fiona were so much fun to work with, and so brilliant when it came to ideas. Those emails flew fast and furious, and we were thrilled to hear our editors were as excited about the project as we were. We also moved the series conclusion to the US, because my book was last, and I just love a good old-fashioned New England Christmas!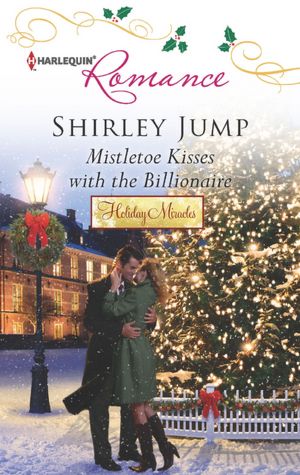 Donna: Well, one of the things I loved about our idea is that we all set our books in our own countries — and really used our diversities as writers as strengths. But I have to say, the very best thing about doing this project together was doing it with friends.  It's terrific working on a group project where you have absolute faith in the other people involved. And (blushes) I don't always play well with others. Something about my Type A personality… funny how that seemed to translate over into my sister character, Hope…
Shirley: Donna's Type A kept us all on track and organized, though, which was a huge help! We definitely tried to build characters and relationships that were based not just on our strengths as authors, but on our personalities and the relationship we have with each other as friends. We created one central character—Gram—who is the guiding light for all three sisters, then Fi suggested Hope, Faith and Grace for sister names, which was really cool. Maybe because of our friendship, we had this wonderful intuitive knowledge that made everything blend together seamlessly. No arguments, no disagreements, just a nice, fun book writing experience!
Fiona: And I'm really pleased to say that after working together that we are still friends. Writing a trilogy isn't always easy, as there has to be plenty of give and take to tie the over-arching plot together with what each author needs to make their respective story work, but I'd collaborate with Donna and Shirley again in a heartbeat, and I'm really proud of our Holiday Miracles books.
Shirley: So, ladies, does that mean we're up for cocktails to toast our sexy heroes at the next conference? I think all that hard work deserves at least a margarita or two! And while we're all together, I have another idea…
You can pick up Snowbound in the Earl's Castle, available now! Sleigh Ride with the Rancher will be available on October 30. And Mistletoe Kisses with the Billionaire will be published at the end of November. For more series romance visit our Everything Romance Page!